Ina Garten's Mixed Berry Pavlova
Make Use of Summer's Berries With Ina's Pavlova Ever since I saw Ina Garten make a berry pavlova on her Food Network show, Barefoot Contessa, I've fantasized about making one myself. The episode debuted in 2006 and here I am three years later, finally making the recipe! A pavlova is a dessert consisting of a meringue disk filled with whipped cream and chopped fruit.
Although it requires time and patience, the recipe is rather simple. The three components are made separately and then are combined just before serving. Ina's pavlova includes blueberries, but I subbed in cherries — feel free to use your favorite fruit.
The final dessert is sophisticated, scrumptious, and ideal for Summer entertaining. The outside of the meringue is crisp, while the inside is pillowy and marshmallow-like. The whipped sweetened cream forms a fluffy cushion for the perfectly ripe plump berries. To get started with your own pavlova you'll need the recipe so,
.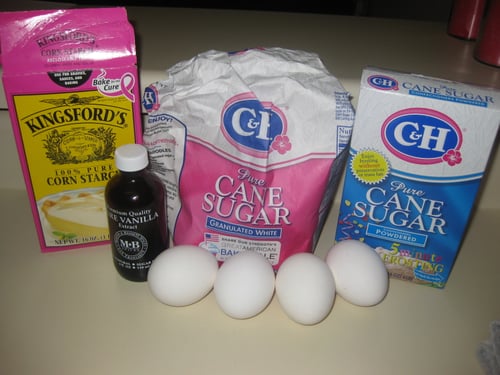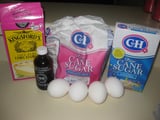 Ingredients
4 large egg whites, room temperature
1 teaspoon cornstarch
Pinch of salt
1 teaspoon white-wine vinegar
1/2 cup sugar
1/2 cup confectioners' sugar, sifted
1/2 teaspoon pure vanilla extract
Sweetened Whipped Cream, recipe follows
1/2 pint fresh strawberries, hulled and sliced
1/2 pint fresh cherries
1/2 pint fresh raspberries
Triple Raspberry Sauce, recipe follows
Directions
Preheat oven to 200 degrees. Line a baking sheet with parchment paper. Using an overturned bowl or a cake pan as a guide, trace a 9-inch circle onto parchment. Turn parchment over, marked side down.
Beat egg whites, cornstarch, salt, and vinegar with a mixer on medium speed until foamy.
Gradually add sugar. Raise speed to medium-high, and beat until stiff peaks form, about 7 minutes.
Reduce speed to medium, and gradually add confectioners' sugar. Raise speed to medium-high, and beat until very stiff, glossy peaks form, about 7 minutes. Beat in vanilla.
Using a rubber spatula or a large spoon, spread meringue into marked 9-inch circle on prepared baking sheet, forming a well in center.
Bake until outside is firm and bottom lifts easily off parchment, about 2 hours. The inside should still be marshmallow soft. Turn off the oven, keep the door closed, and allow the meringue to cool completely in the oven, about 1 hour or overnight. It will be crisp on the outside and soft on the inside. When cool, carefully remove from parchment. Pavlova can be stored in an airtight container for up to 2 days.
Spread the top completely with sweetened whipped cream.
Combine the strawberries, cherries and raspberries in a bowl and toss with about 1/2 cup of raspberry sauce, or enough to coat the berries lightly. Spoon the berries carefully into the middle of the Pavlova, leaving a border of cream and meringue. Serve immediately in large scoops with extra raspberry sauce.
Serves 8-10.
Sweetened Whipped Cream:
1 cup cold heavy cream
1 tablespoon sugar
1 teaspoon pure vanilla extract
Whip the cream in the bowl of an electric mixer fitted with a whisk attachment (you can also use a hand mixer). When it starts to thicken, add the sugar and vanilla and continue to beat until firm. Don't overbeat!
Makes 1 cup.
Triple Raspberry Sauce:
1 half-pint fresh raspberries
1/2 cup sugar
1 cup seedless raspberry jam (12-ounce jar)
1 tablespoon framboise liqueur
Place the raspberries, sugar and 1/4 cup water in a small saucepan. Bring to a boil, lower the heat, and simmer for 4 minutes. Pour the cooked raspberries, the jam, and framboise into the bowl of a food processor fitted with a steel blade and process until smooth. Chill.
Makes 2 cups.
Information
Category

Fruit, Desserts