Individual Hummus and Crudites Appetizers
Proof That the "Work Smarter, Not Harder" Strategy Applies to Party Nibbles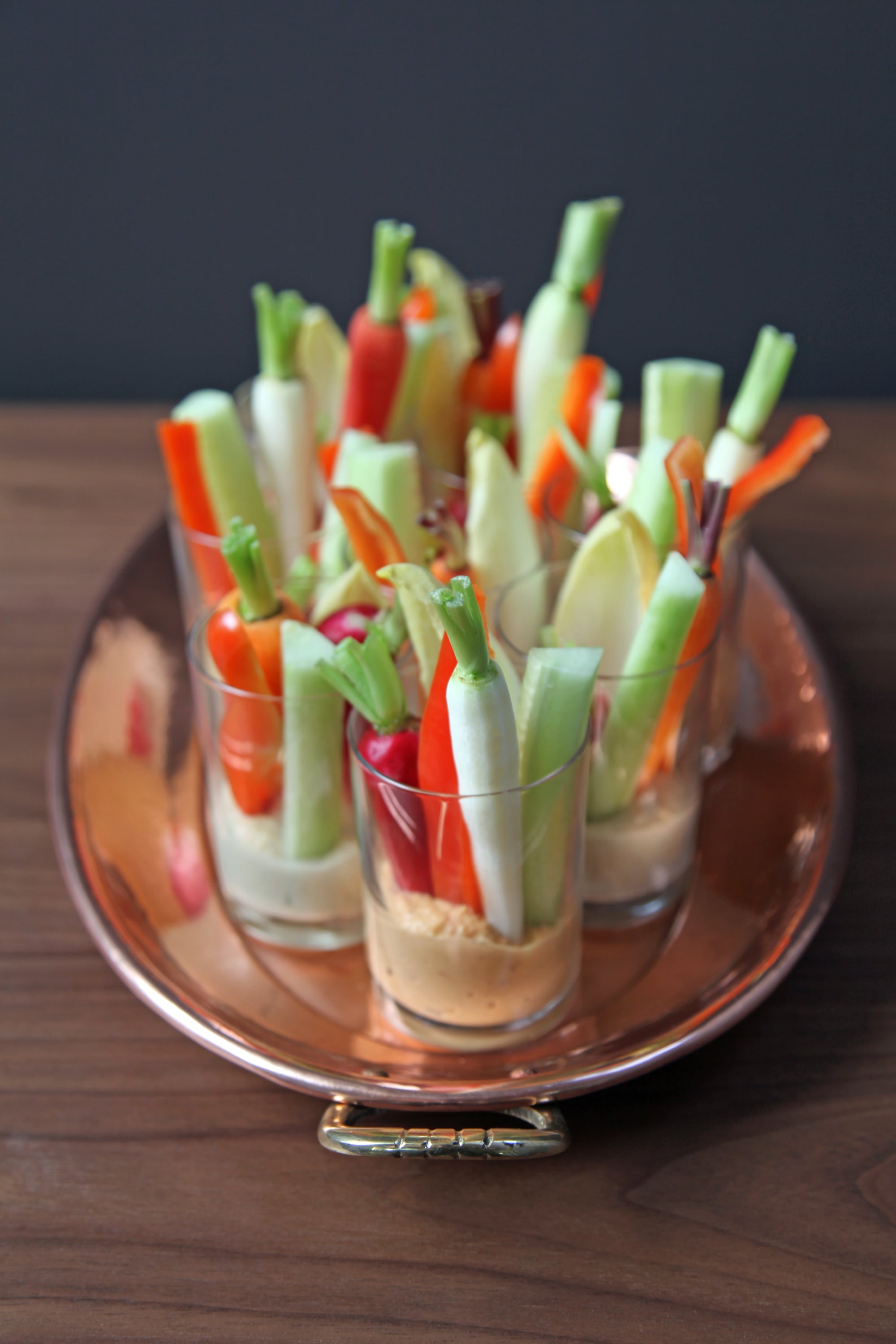 When hosting a party, it's easy to get caught up in planning, making lists as long as the eye can see of appetizers and drinks you'd love to make. If you truly have the time (or are excellent at delegating), by all means go for it, but if not, why not work smarter, not harder, and make these adorable individual hummus and crudités shots?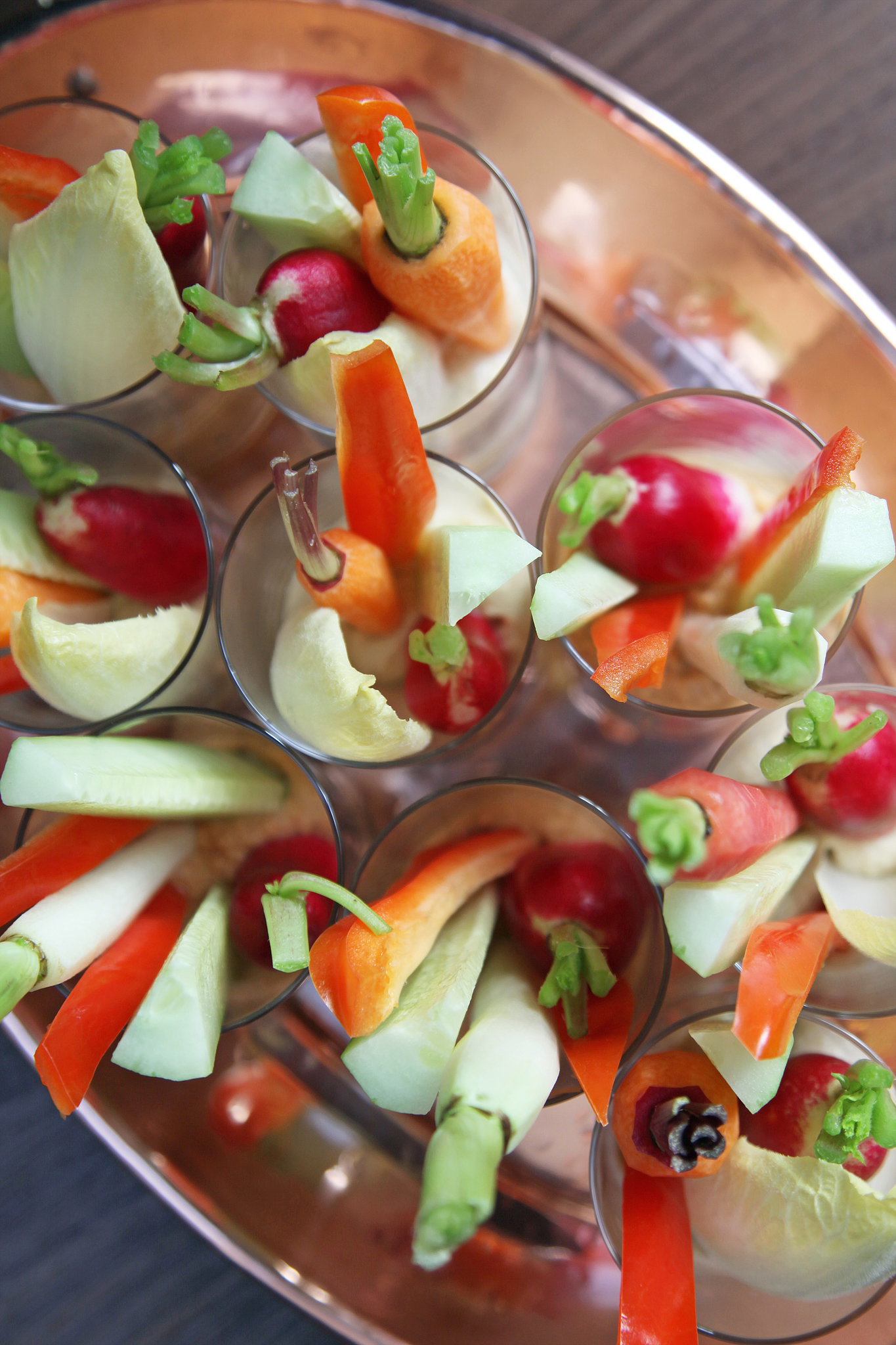 Less a recipe and more an entertaining tip — really, any dip you'd pair with crudités works well here — it solves a lot of problems: It's great for a cocktail party (your guests won't have to congregate around the platter). The clusters of fresh produce add a dose of color to your decor. And partygoers can double-dip without feeling awkward.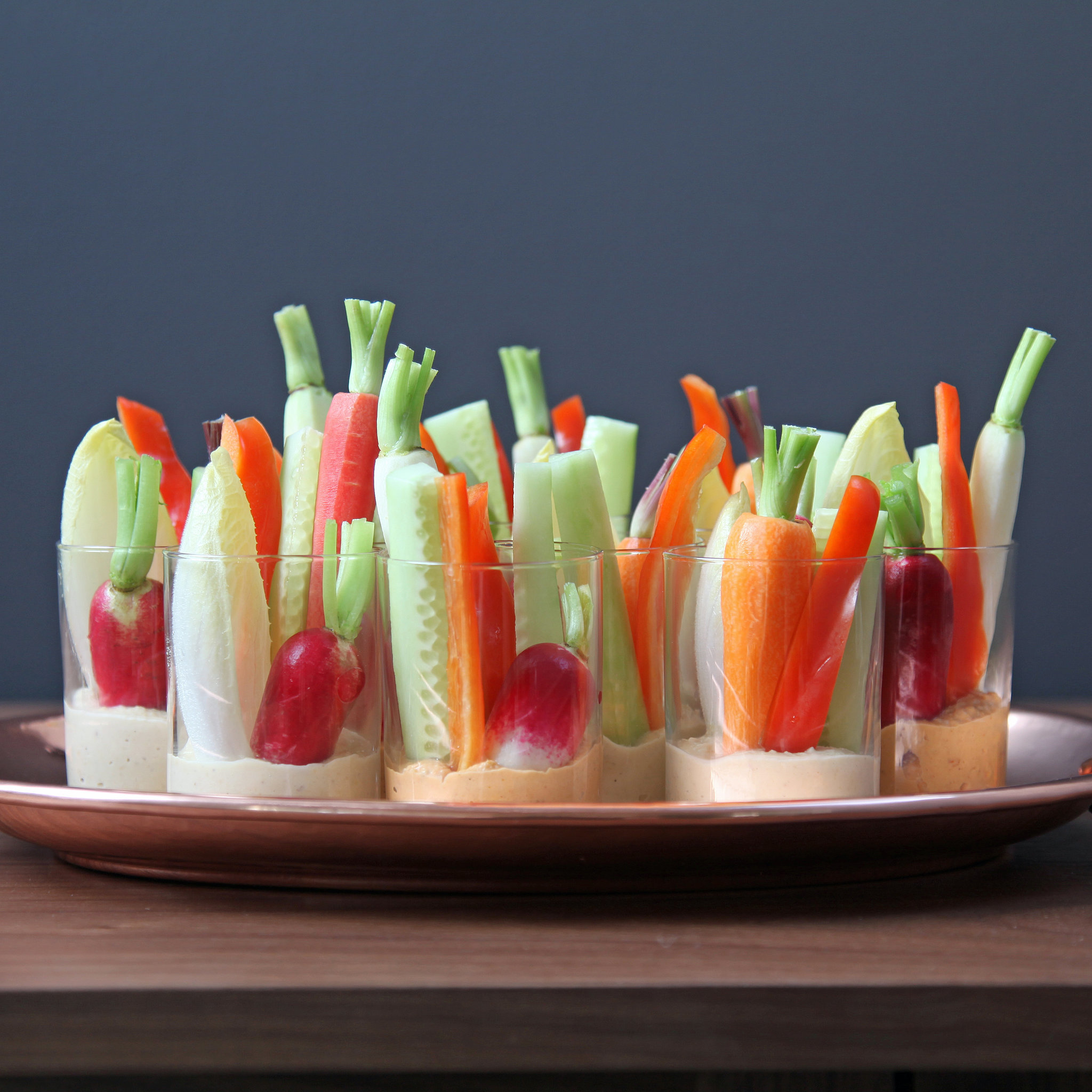 Hummus and Crudités Shots
From Nicole Perry, POPSUGAR Food
Notes
If you have an assortment of small glasses (most shot glasses are a bit too small), use them here — a mix can look charmingly eclectic. Alternatively, these just-right-sized glasses from CB2 are only $1.50 a pop. If using different glassware, adjust quantities of hummus and crudités accordingly; aim for about 1 tablespoon hummus for 5 small crudités, scaling up or down to fill out the glass.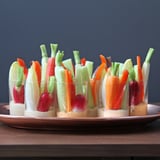 Ingredients
About 3/4 cup of your favorite hummus
An assortment of crudités, such as baby carrots, breakfast radishes, sliced bell peppers, cucumber spears, endive leaves, green beans, asparagus stalks, or celery sticks
Directions
Carefully add about a tablespoon of hummus to the bottom of a glass. Using a spoon, swirl it in the bottom of the glass to create an even layer. For the neatest presentation, wipe down any hummus smudges on the side of the glass with a paper towel dampened with white vinegar (vinegar will cut through the fat in a way water won't). Arrange crudités in the glass, putting an assortment of vegetables in each glass.
Information
Category

Dips, Appetizers

Cuisine

North American

Yield

10 servings
Image Source: POPSUGAR Photography / Nicole Perry