You probably have a strict hot dog routine, from the type of sausage grilled to the condiments squirted into the buns. But if you're feeling adventurous, feast your wild imagination on these five hot dogs, courtesy of Russell van Kraayenburg's Haute Dogs [1] ($19), a cookbook devoted to couture links. Go ahead and bust out the edible gold flakes and wasabi mayo, because things are about to get weird in a good way, y'all.
Baguette Dog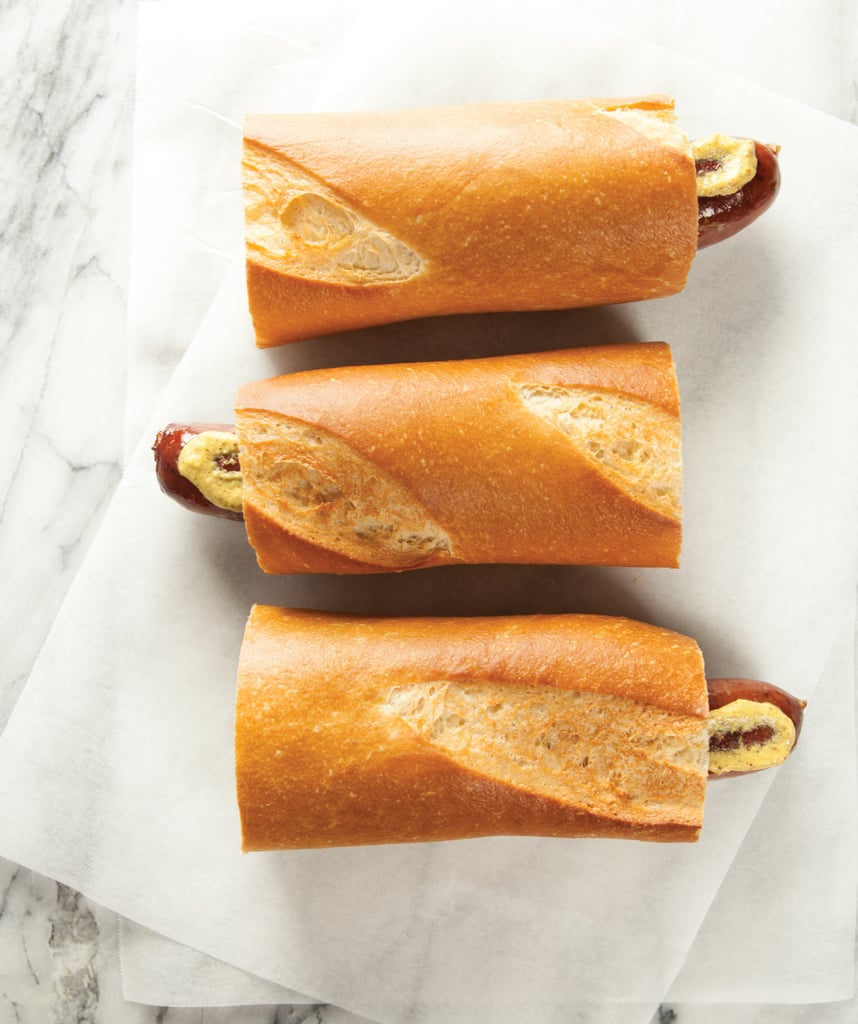 For a French baguette dog, aka le hot dog, take an all-beef sausage, wrap it in a toasted piece of baguette, and top with spicy mustard and ketchup.
French Fry Dog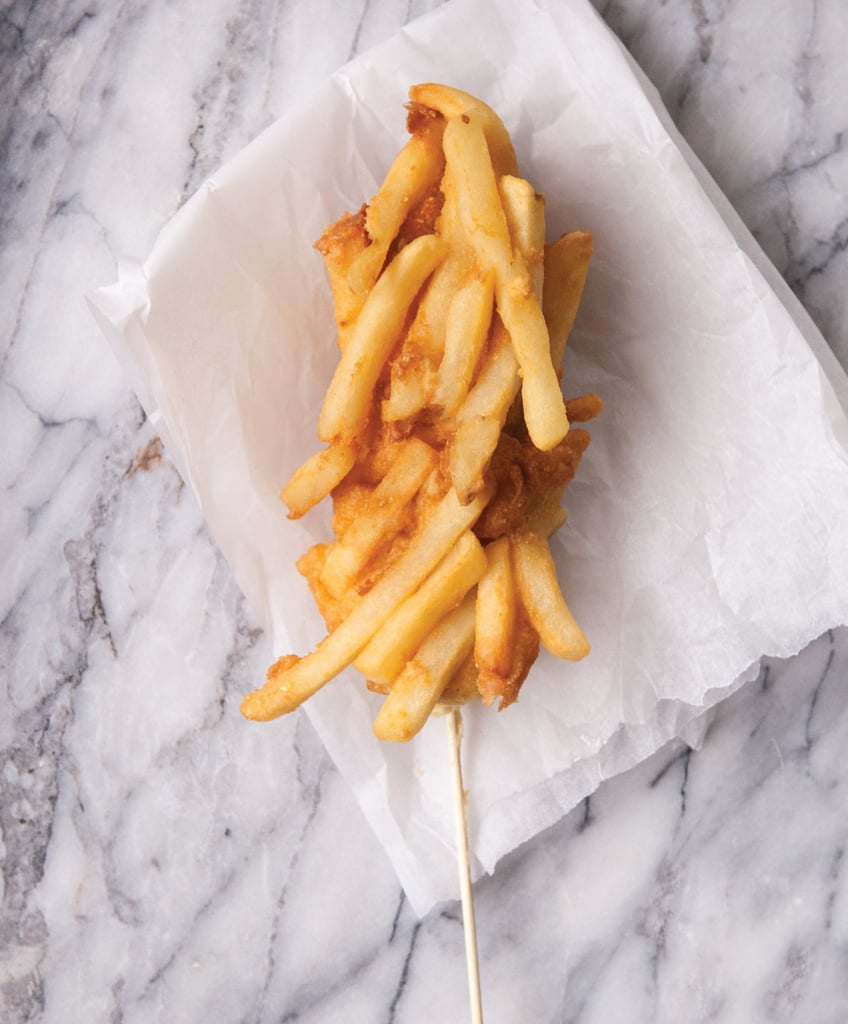 Originally from Thailand, the french fry dog, otherwise known as a South Korean corn dog, is made by coating a hot dog in corn dog batter, dipping it in freshly cooked french fries, and then frying the whole thing until the batter sets.
The Not-So-Plain Jane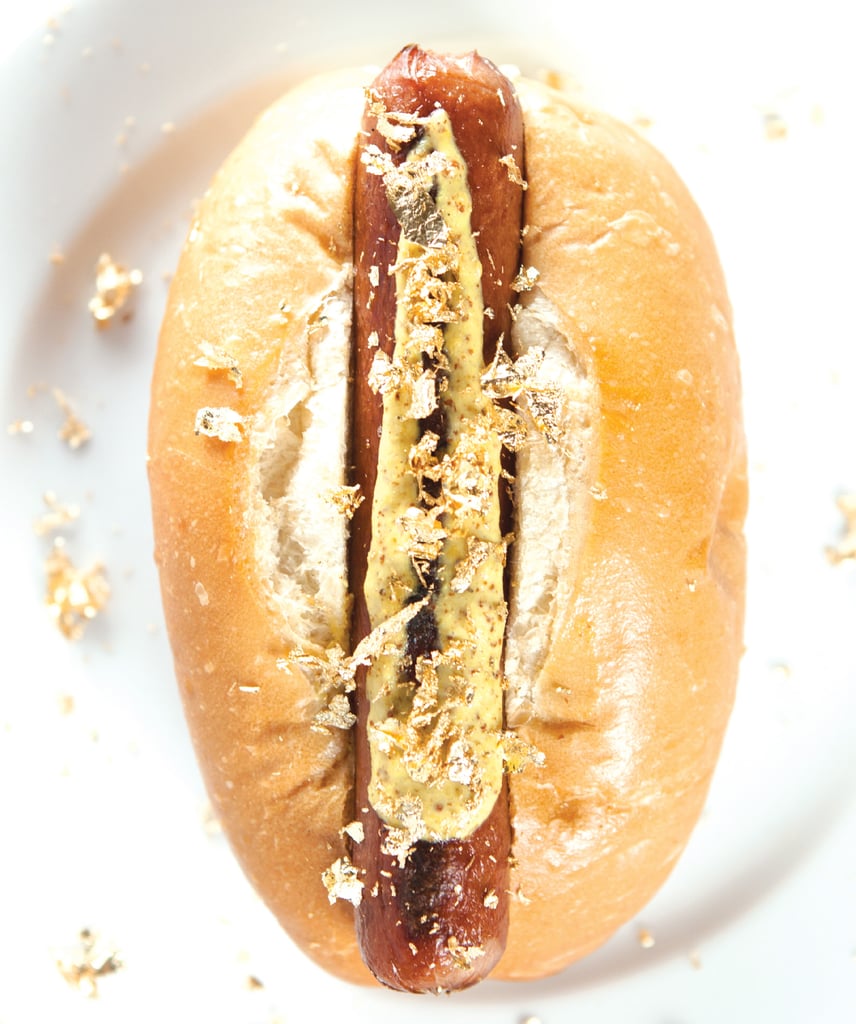 This New York City-bred hot dog, dubbed the not-so-plain Jane or the $$$ dog, calls for a brioche bun, Wagyu beef hot dog, Charroux mustard, and edible gold-leaf flakes. It's one rich dog.
Seattle-Style Hot Dog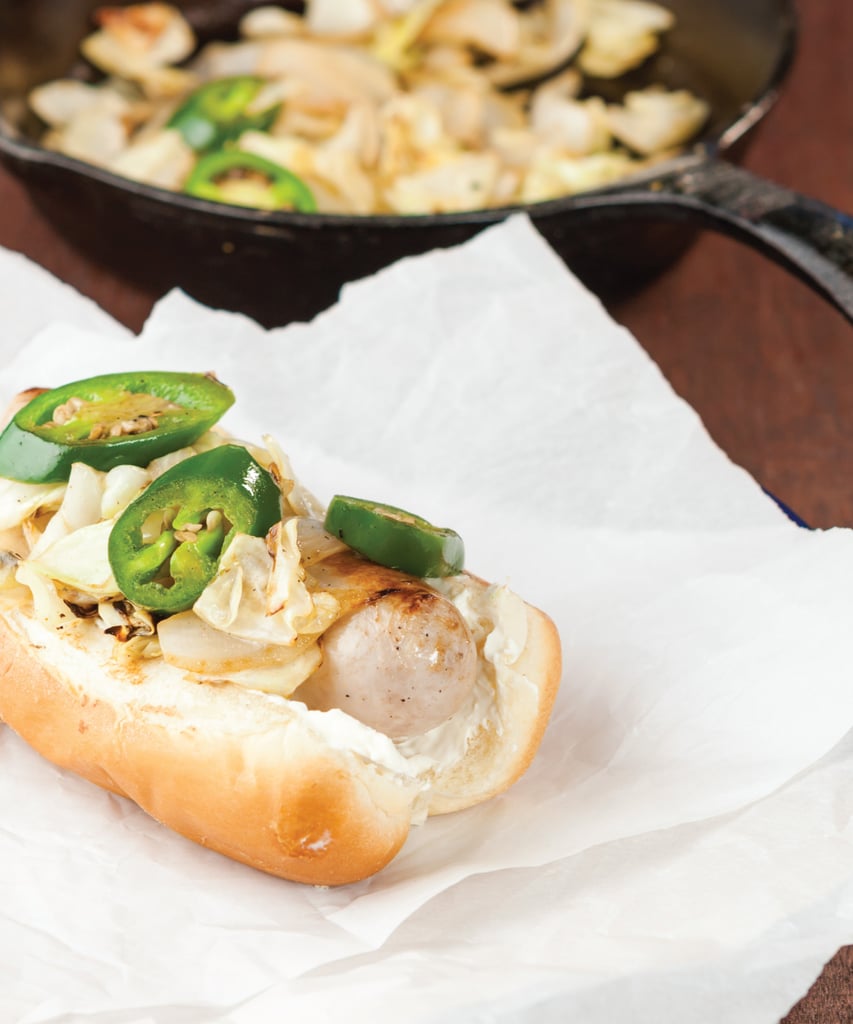 Seattle's a little offbeat, and so are its dogs. This famed dog combines Polish and Asian ingredients. Sautéed onions, jalapeños, and cabbage top a Polish sausage that's tucked inside a bun slathered in cream cheese and sriracha.
Wasabi Dog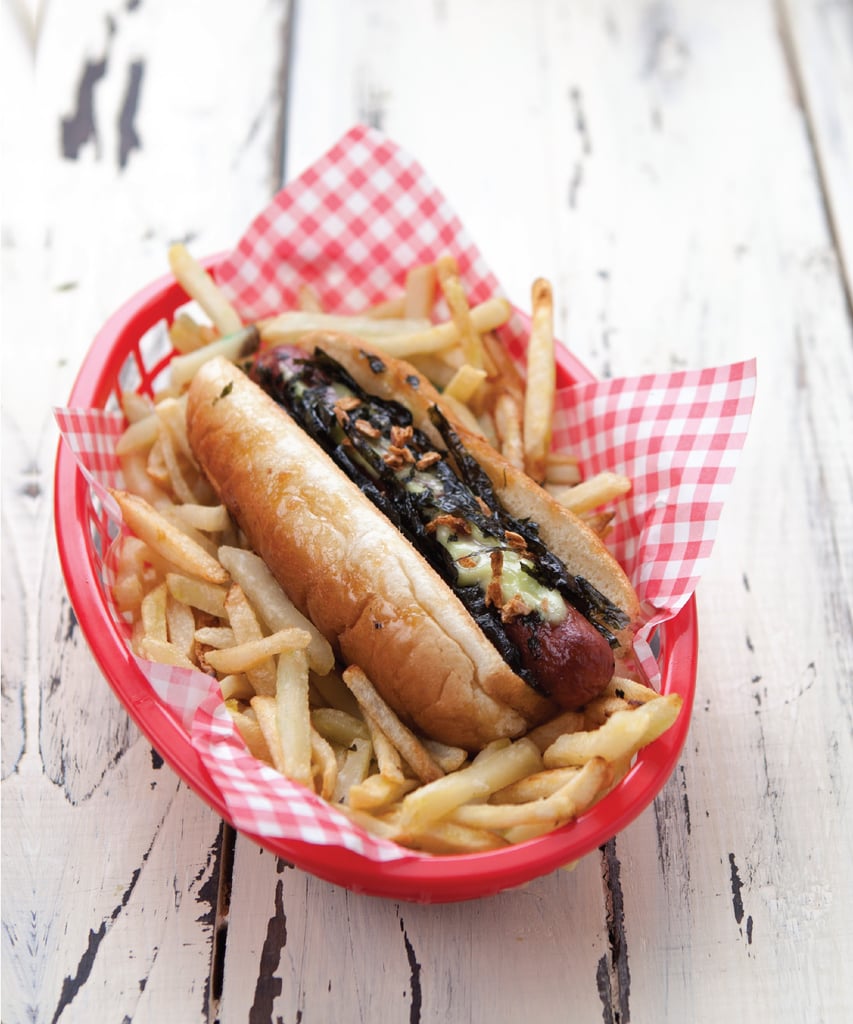 The sweet, savory, and spicy flavors of Japanese ingredients melt effortlessly into the hot dog canvas. Just dress a beef hot dog with wasabi mayo, katsu sauce, a Hawaiian sweet roll, katsuobushi (or bonito flakes), and sliced nori, and you'll have a dog that's inspired by the strange, hybrid-prone food truck scene that swarmed the 2000s.