Interesting Salad Ingredients
Take Your Salads to the Next Level With Easy Add-Ins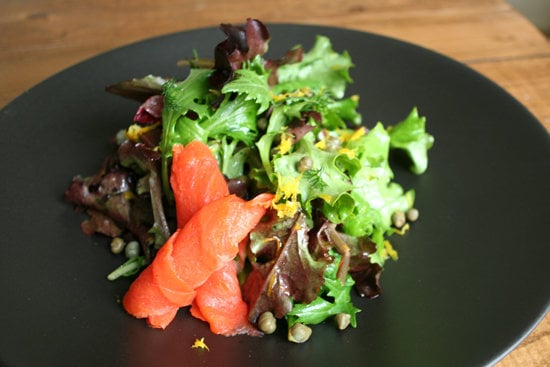 While I find a simple bowl of leafy greens doused in a zesty vinaigrette to be gratifying, lately I've been opening up to the deliciousness of salad add-ins that can transform a fresh side dish into a full-blown meal. Below are some of my favorite additions.
Toasted Nuts
It's amazing what toasted nuts can add to a salad. A handful of almonds quickly toasted in a pan adds a layer of warmth and crunch to an otherwise one-note dish. I recommend almonds, pine nuts, walnuts, and peanuts.
Flavorful Plant-Based Ingredients
For a kick, incorporate flavorful ingredients like capers or sun-dried tomatoes. Go easy on these though, because a little goes a long way and too much can completely overpower your salad. Olives and pepperoncini also add a lot of flavor and complement salads beautifully.
Quinoa
Cook a batch of quinoa early in the week and use it in your salads for days to come. Quinoa adds heft and texture to salads, not to mention the fact that it makes them more nutritionally substantial.
Find more ideas when you keep reading.
Leftover Meat
Leftover roasted chicken or grilled steak takes a side salad and turns it into a meal. It's an ideal way to use up your leftovers and save time and money. I also suggest salmon, shrimp, or tofu.
Fruit
If you're a fan of sweet and salty flavors together, play around with adding whatever fruit is in season to your salad. Berries and citrus especially make delicious additions, but stone fruit like plums and peaches add surprising and unexpected flavors.
What do you like to add into your salads?
Photo: Anna Monette Roberts