Interview With Top Chef All-Stars Contestant Stephen Asprinio
Stephen Asprinio: "Top Chef All-Stars Really Did Feel Like a True Family"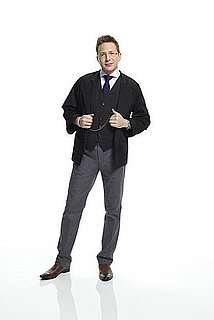 Stephen Asprinio was notorious for his self-important, smug personality on the first season of Top Chef, but judging from his time on All-Stars, he's grown up quite a bit. In his exit interview with our friends at Slashfood, he talked about his elimination mistake ("I was trying to overcompensate for my personal shortcomings"), coming of age ("I was very arrogant . . . I'm older now"), and what it was like being in the house the second time around ("I can't believe how happy it was in the house"). To hear more of Stephen's thoughts from the season — and his predictions for who'll go to the finals! — head over to Slashfood for the full story.
Photo courtesy of Bravo