Interview With Tyler Florence of The Great Food Truck Race
Tyler Florence Talks Food Trucks, Vegetables, and His New Restaurant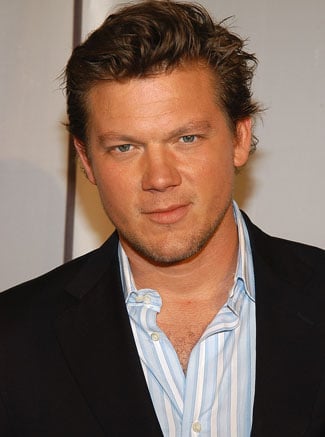 It's hard to imagine how Tyler Florence juggles two Food Network shows, three signature restaurants, a burgeoning line of kitchen supplies, and a multimillion-dollar empire, but the chef does so with finesse — and he still finds time to publish a seventh book, a brand-new baby cookbook called Start Fresh.
While promoting the new tome, he took the time to talk about his restaurant, El Paseo, and the second season of Food Network's The Great Food Truck Race.
He weighed in on the latest in beef, why vegetables are superior, and the drama that goes down in his reality TV show's second season. Find out what he had to say when you read on.
On vegivorism: I think protein is boring, frankly: a pork chop is a pork chop year round. You can make that pork chop tell a story with vegetables and produce. Add butternut squash, sage, and porcini mushrooms, and you want to be by the fire with a big glass of Zinfandel. Take that pork chop and make it with oven-roasted fresh tomatoes, olive tapenade, fresh basil, and corn, and all of the sudden you're sitting by the beach, watching the sun go down with a nice glass of Chardonnay, and you're in a different place. Vegetables are the core balance of what a great chef is all about.
On a new wave of beef: At my new restaurant El Paseo, we're using Holstein cattle, which are a dairy cattle. Usually people use Angus. But Holstein's a California grass-fed cow, a healthier cow. It's like Wagyu; it's fabulous. It goes through a 38-day dry-age process. It's one of the best things I've ever tasted.
On the show's second season: The crowds have been gigantic. The best weekend with a team last season was like $2,000-$3,000, and the best weekend for this season is $7,000. [The teams] kind of get nasty. We ended up kicking one team off for cheating. I can't tell you how they cheat, but we had to disqualify them. A lot of drama, man.
On food trucks as the future: If you didn't have the money to open up your own restaurant, you can still do your own thing. For $5,000-$6,000, you can be in business for yourself next week. Some of these guys make six figures a year, all cash, and open when they want to open, close when they want to close. It's the new answer to fast food!
I love his point about vegetables bringing personality to the plate. Will you watch season two of Food Truck Race?
Source: Getty, Food Network