Irish Oatmeal Taste Test
Start Off St. Paddy's Day With a Bowl of Irish Oatmeal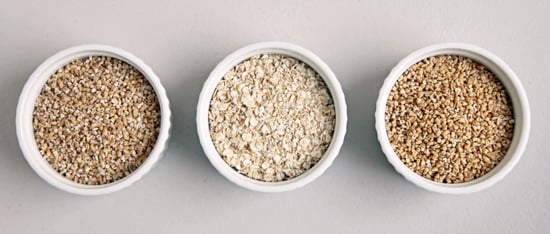 Recipes for green food, whiskey-infused treats, indulgent potato dishes, and other Irish delights abound, but — believe it or not — I'm most partial to an Irish ingredient with humble, hearty origins: oats. So when we received a shipment of three varieties of the Irish grain, my eyes lit up and my stomach immediately began to grumble. A little simmering and stirring later, I sat down to a hearty bowl of each seasoned with naught but a pinch of salt and a pat of butter to let the true texture and flavor of each variety shine. Keep reading to learn which tin (or bag) is right for your morning routine.
From left to right: McCann's Steel Cut Irish Oatmeal, Kilbeggan Organic Porridge Oatlets, Flahavan's Irish Steel Cut Oatmeal
McCann's Steel Cut Irish Oatmeal
Chances are, if you've had steel-cut oats stateside, McCann's Steel Cut Irish Oatmeal
was the variety you tucked into. Chewy, dense, and nutty, I consider them to be a standard-bearer of sorts and regularly turn to their gold-bedecked tin when simmering up my morning pot of oats or to add texture to a big batch of baked oatmeal.
Keep reading for my thoughts on Kilbeggan and Flahavan's oaten offerings.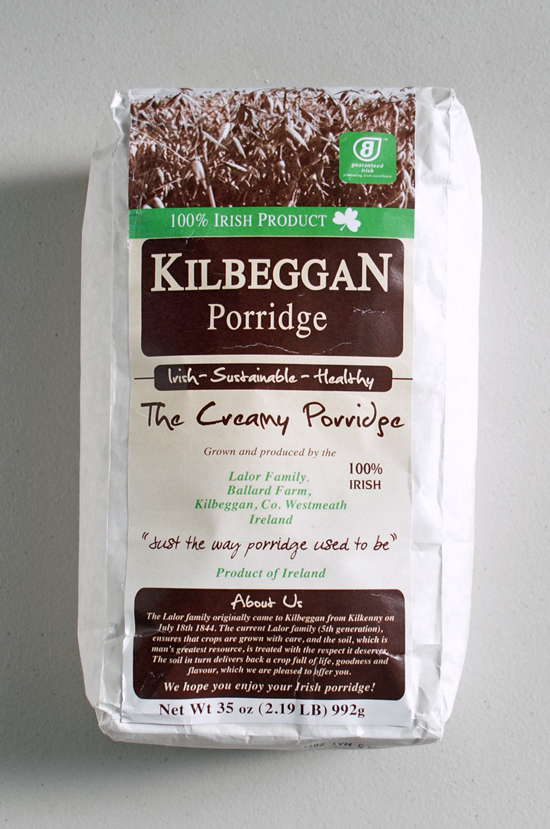 Kilbeggan Organic Porridge Oatlets
Do you turn to quick-cooking oats for a speedy start to your day? Ditch the wallpaper-paste analogue (sorry, Quaker) and make friendly with a bag of Kilbeggan Organic Porridge Oatlets instead. More porridge-like (think cream of wheat) and less gummy than their quick-cooking brethren, they still manage to take naught but a mere matter of minutes to simmer up. And while they weren't my favorite of the three tasted (I'm a steel-cut devotee through and through), I could certainly see their appeal on harried days.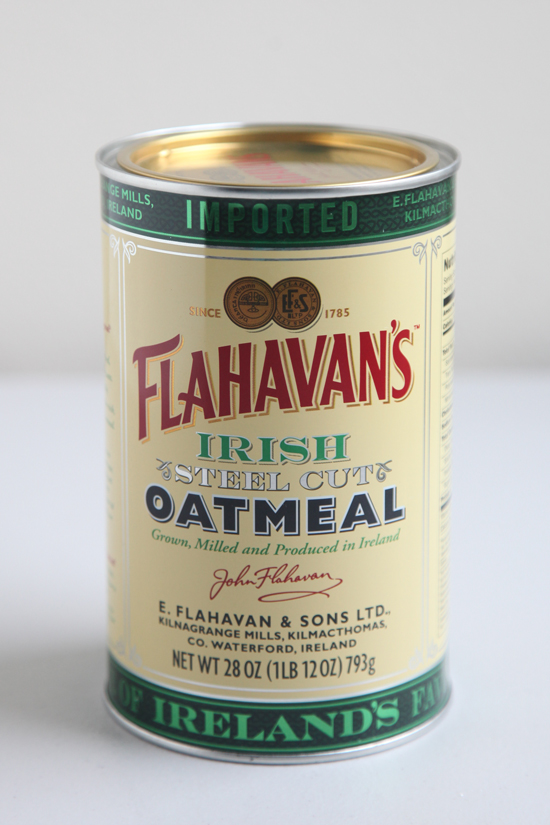 Flahavan's Irish Steel Cut Oatmeal
If you don't mind mail-ordering your oats or doing a little digging to find a tin available locally, Flahavan's Irish Steel Cut Oatmeal's
steel-cut oats are the way to go. Slightly creamier and less chewy than the aforementioned McCann's, they make for an excellent entry point into the world of steel-cut oats, as they're a bit less toothsome. That said, they were very similar in taste and texture to the widely available McCann's.