 Irish stew is a great dish to serve at a St. Patrick's Day dinner party. In general, stews make wonderful dinner party fare because they're a one-pot meal that must be made in advance. Originally a peasant's meal, Irish stew normally consists of lamb, potatoes, and onions. To encourage that you experiment with this traditional recipe, I've found two versions. Both are straight forward, but one cooks the stew on the stove and the other bakes it in the oven. Choose which one suits your culinary needs or combine the two to make a delicious masterpiece. For both recipes please
.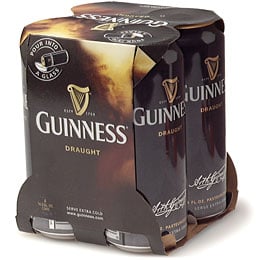 Ingredients
1/2 cup all-purpose flour
Coarse salt and ground pepper
3 pounds boneless lamb stew meat (preferably shoulder), trimmed of excess fat and cut into 2-inch cubes
3 tablespoons canola oil
1 large onion, chopped
3/4 teaspoon dried thyme
1 1/2 cups dark beer
1 1/2 pounds medium new potatoes, peeled and quartered
1 pound carrots, peeled and cut 1/2 inch thick diagonally
3 tablespoons chopped fresh parsley
Directions
In a large bowl, season flour with salt and pepper. Dredge lamb in flour mixture, shaking off excess.
In a Dutch oven, heat oil over medium heat. Working in batches, brown lamb on all sides, about 5 minutes per batch. Transfer to a plate.
Pour 1/4 cup water into pot, scraping up browned bits from bottom with a wooden spoon. Add onion; cook, stirring occasionally, until water has evaporated and onion is beginning to soften, about 5 minutes.
Return lamb to pot; stir in thyme, beer, and 1 1/2 cups water. Cover; simmer until lamb is tender, 1 to 1 1/2 hours.
Add potatoes, carrots, and 1/2 cup water. Cook, covered, until vegetables are tender and stew has thickened, about 20 minutes.
Season with salt and pepper. Stir in parsley just before serving.
Serves 8.
Information
Category

Soups/Stews, Stew

Cuisine

English/Scottish/Irish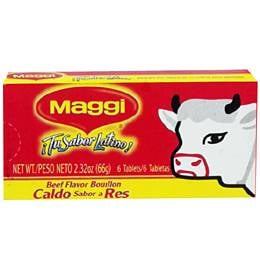 Expert Irish Stew
From Taste
Ingredients
2 1/2 lbs lamb neck chops, trimmed
1/2 cup plain flour
3 brown onions, chopped
2 lbs baking potatoes, peeled, sliced
2 carrots, peeled, thinly sliced into rounds
2 tablespoons tomato paste
3 cups boiling water
3 beef stock cubes, crumbled
1 cup flat-leaf parsley leaves, chopped
1/4 cup mint leaves, chopped, to serve
Directions
Cut chops in half. Place flour in a plastic bag and season with salt and pepper. Place chops in bag and shake well to coat. Transfer chops to a plate. Reserve flour.
Preheat oven to 275°F.
Place onions, potatoes and carrots in an ovenproof dish. Top with half the chops. Repeat layers with remaining onions, potatoes, carrots and chops.
Whisk reserved flour, tomato paste and 2 tablespoons cold water in a large jug until well combined.
Slowly add boiling water, whisking constantly.
Add stock cubes and parsley. Stir to dissolve stock cubes.
Pour flour mixture over chops.
Cover and cook for 4 hours or until meat tender and sauce thickened. Sprinkle with mint and serve. You can also cook this stew in a slow cooker. Combine the ingredients as above and cook on high for 4 to 5 hours.
Serves 6.
Information
Category

Soups/Stews, Stew

Cuisine

English/Scottish/Irish