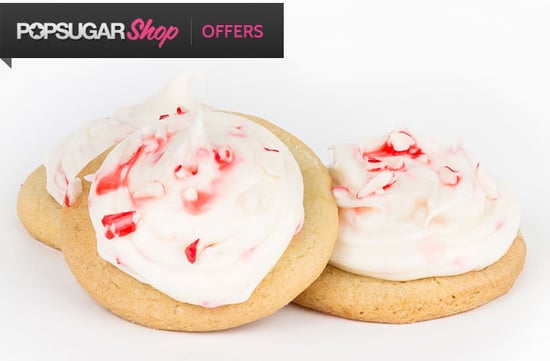 Looking for an easy yet crowd-pleasing edible gift idea this holiday season? If so, don't overlook this PopSugar Shop steal for cookie samplers from Isabella's Cookie Company.
Founder Jennifer Palmer sums it up best: "We are in the business of making people smile, one cookie at a time." She's been making people giddy since she was a little girl baking in her mom's kitchen. This week, get six large cookie sampler bags from Isabella's for just $28, and you can treat your friends to something sweet while being sure to save some for yourself.
Whether you've been naughty or nice, bring on the holiday cheer with this festive cookie bundle, which includes the to-die-for Peppermint Sugar Rush, a soft sugar cookie frosted with vanilla and crunchy peppermint candy pieces; star-shaped Holiday Sugar Rush with creamy vanilla frosting and sprinkles; and chocolaty Choco La La La, with white chocolate mint chips and colorful sprinkles. Whether you savor now or later, just know that every order is handmade, baked to order, and shipped immediately so they arrive fresh from the oven. Now that's some major cookie care. Steal this deal on PopSugar Shop now.