Jack in the Box Bacon Milk Shake
Would You Drink a Bacon Shake?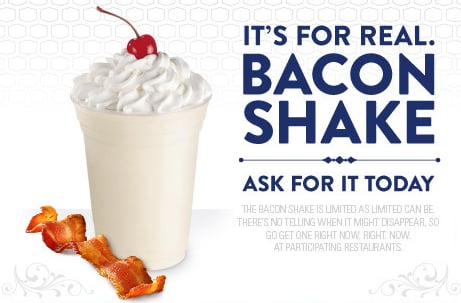 Jack in the Box announced its new bacon milk shake, which it's added to the menu for a very limited time. Although the bacon trend doesn't seem to be dying down anytime soon, we're on the fence about this one. Made with vanilla ice cream and bacon-flavored syrup, I hate to admit that it sounds like it might be delicious. What do you think? Would you try a bacon shake?