James Kent Selected as US Representative For Bocuse D'Or
James Kent Selected as US Representative For Bocuse D'Or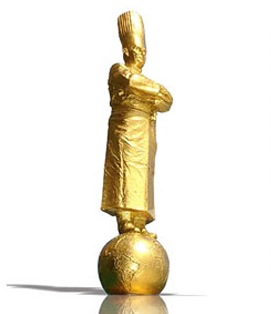 The US representative for the Bocuse D'Or, the world's most exciting and prestigious culinary competition, has been selected. James Kent, sous chef at Eleven Madison Park in NYC, won the spot on Saturday beating out the 11 other finalists, including Percy Whatley.
The finals competition, which was emceed by Top Chef Masters host Kelly Choi, took place at the Culinary Institute of America in New York. The participating chefs had two and a half hours on Friday and three hours on Saturday to prepare 12 servings each of salmon and lamb dishes along with extensive sides for the judges.
Kent's menu included Scottish salmon with leeks, Alaskan king crab, cucumbers and Meyer lemon, and Spring lamb with piquillo peppers, among other things. The open-to-the-public competition was the culmination of a two-day event that included chef round tables and demonstrations. Kent and his commis, Tom Allan, will spend the next year training to compete in the Bocuse D'Or that takes place in France in January of 2011.