Jamie Oliver's Creative New Venture: Thirty Minute Meals
Jamie Oliver's Creative New Venture: Thirty Minute Meals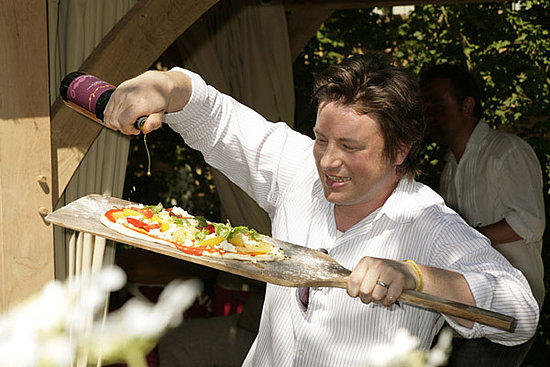 Watch your back, Rachael Ray: another celebrity chef will be returning to TV this Fall with a show focused on 30-minute meals — and it will be none other than UK wonder Jamie Oliver.
Oliver's show, which has the familiar title of Jamie's Thirty Minute Meals, will feature him cooking a "varied and seasonal" meal from scratch in half an hour and is set to air on Britain's Channel 4 during the late afternoon hours. He has reportedly signed up to make 40 episodes of his latest show for a whopping £20 million.
I suppose it's possible for this show to take on a different perspective from the 30-Minute Meals that we know so intimately in the United States, but I'll have to see it to believe it. For the moment, I'm skeptical and think the concepts are too similar. What do you say?