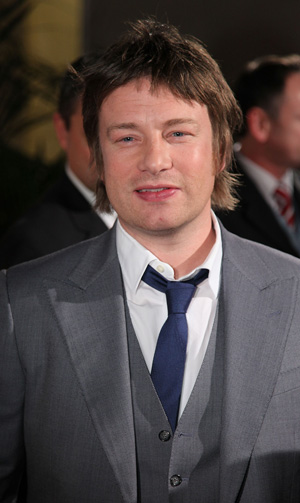 British chef Jamie Oliver is best known in the US as a crusader for healthier school lunch, but starting this month, American viewers will get a glimpse of Jamie in a different capacity: as a well-heeled world traveler.
Jamie's latest TV program, Jamie's Food Escapes, debuts Wednesday, Feb. 16, at 8 p.m. EST/5 p.m. PST on the Cooking Channel. According to the network, in the six-episode series, the chef will be "heading off the tourist track and exploring the authentic ingredients and extraordinary characters" of various regions.
First up is Venice, where he meets the city's Risotto King, visits aristocrats in a traditional palazzo, and fishes for prawns with Venetian fishermen. Jamie's Food Escapes will also feature destinations such as Athens, the French Pyrenees, Andalucía, Stockholm, and Marrakesh. I'll be sure to tune in, even though my house is sans Cooking Channel.
Considering he's your favorite male chef, do you think you'll watch as well?