Jamie Oliver Fights Obesity in Los Angeles, Australia
Jamie Oliver Brings His Message to West Coast, Australia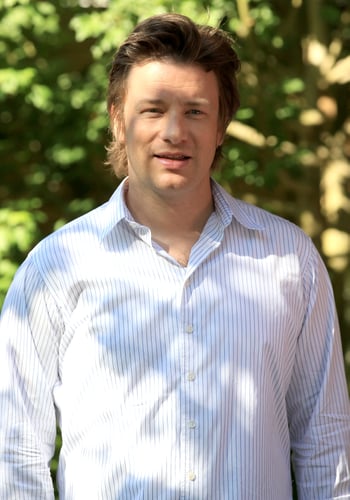 British chef and healthy-eating-habits advocate, Jamie Oliver, is on the move. He's taking his reality show, Food Revolution, to the West Coast. Oliver and his family will settle into the LA area in January, and filming will start later in 2011. The format of the second season of Food Revolution will differ from the first, although there will be an element that involves schools.
Oliver hoped to film in the cafeterias of the Los Angeles Unified School District, but the superintendent's office has denied his request, "our feeling was that his time would be better spent or invested in other communities," a representative for the schools said. Producers for the show are on the lookout for families with children who need dietary help.
Oliver's other attempts involve Australia; today he launched the "Ministry of Food Australia" campaign in which he'll set up regional centers that teach people how to enjoy nutritious food. The Queensland government will donate $2.5 million over the course of four years to Oliver's agenda. "These cooking classes are fun, produce delicious food from fresh ingredients and really take the fear out of cooking," Oliver said.
At a time when it seems hard for a single individual to make a difference, it's refreshing to see Oliver fight for change. What do you think about his efforts?