Japanese Bento Boxes
Bento: The Original Boxed Lunch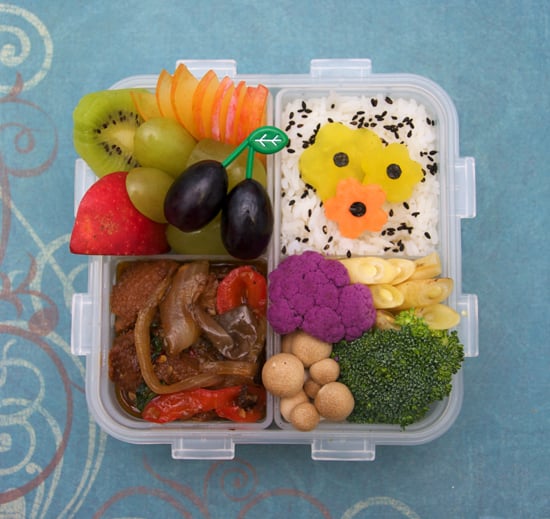 Many of us wish we brought our lunch to work more often, and while leftovers and sandwiches are delicious options, sometimes we're looking for out-of-the-box ideas. Might I suggest you start searching in the box with a bento lunch? This Japanese boxed lunch has a long history, but these days it's a delicious, healthy, and convenient lunch option. Consider it perfect for munching at your desk or, even better, at a picnic. Ready to learn more about bentos? Just keep reading.
Bento (also known by the formal obento) is an assortment of rice, meat, and vegetables packed in a box as a portable lunch. Containers can range from intricately compartmentalized lacquerware to disposable trays, and even Tupperware-like lunch boxes.
Bentos date back to the Kamakura period, when people would pack rice and other portable foods for tea parties and cherry-blossom-viewing outings, making them the perfect picnic meal!
As rice historically formed the base of Japanese meals, traditional bento boxes had a ratio of 4:2:1 (white rice to protein to other ingredients). But modern bentos tend to reflect today's focus on incorporating whole grains and vegetables.
Today, you'll encounter formal bentos at fancy restaurants, picnic bentos, casual takeout bentos, and even kyaraben, or character bentos, featuring food in the shape of flowers and cute animals.
Now that you've gotten the scoop on Bento boxes, why not try making your own? The components of your bento are up to your imagination, but there are a few rules to which you'll want to adhere:
When assembling a bento, don't limit yourself to traditional ingredients. Delicious bento boxes can include leftovers like Chinese takeout or even mac and cheese!
Bentos are generally not refrigerated, so include items that can sit at room temperature until lunchtime without spoiling.
Separate wet ingredients or items that may stick together. You can place them in different compartments or use vegetables or edible leaves (like shiso) to divide them.
If you include a component (like soup) that needs to be microwaved, it's best to keep it in its own heat-proof container.
In the true spirit of bento-making, make it pretty!
Have you ever put together your own bento?