Jean-Georges Vongerichten's Classic Chocolate Molten Cake Recipe
Melt Someone's Heart With Chocolate Molten Cake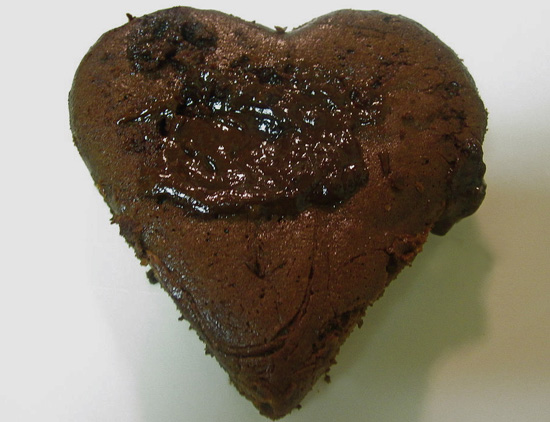 While chocolate molten cakes may seem ubiquitous, especially around Valentine's Day, there was a time when they didn't exist. The rich and decadent dessert was originally created by accident by Jean-Georges Vongerichten.
According to Saveur, Jean Georges underbaked a cake while working at New York City's Lafayette restaurant in the 1980s— and voila! A new dessert was born. While I've never eaten at his establishment, I did find Jean-Georges's recipe on Food & Wine's website.
The resulting dessert is insanely delicious and actually super easy to make. It's thick and gooey with an intense chocolate flavor. If you've never made chocolate molten cakes at home, I highly recommend you do. Your loved ones will love you a little more! Get the recipe now.
Ingredients
1 stick (4 ounces) unsalted butter
6 ounces bittersweet chocolate, preferably Valrhona
2 eggs
2 egg yolks
1/4 cup sugar
Pinch of salt
2 tablespoons all-purpose flour
Directions
Preheat the oven to 450°F. Butter and lightly flour four 6-ounce ramekins. Tap out the excess flour. Set the ramekins on a baking sheet.
In a double boiler, over simmering water, melt the butter with the chocolate.
In a medium bowl, beat the eggs with the egg yolks, sugar and salt at high speed until thickened and pale.
Whisk the chocolate until smooth. Quickly fold it into the egg mixture along with the flour. Spoon the batter into the prepared ramekins and bake for 12 minutes, or until the sides of the cakes are firm but the centers are soft.
Let the cakes cool in the ramekins for 1 minute, then cover each with an inverted dessert plate. Carefully turn each one over, let stand for 10 seconds and then unmold. Serve immediately.
Makes 4 6-ounce cakes.

Make Ahead: The batter can be refrigerated for several hours; bring to room temperature before baking.
Information
Category

Desserts, Chocolate

Cuisine

North American