Jennifer Aniston Holiday Party Menu
Throw a Jennifer Aniston-Inspired Party This Holiday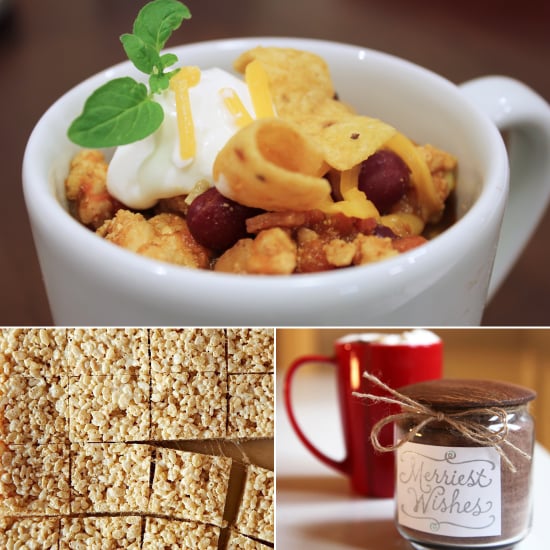 If you have yet to throw a tree-trimming party (hey, there's nothing wrong with a procrastinator!) or want a celebrity-inspired holiday party menu, then turn to Jennifer Aniston. She revealed details about her annual tree-trimming party in a recent interview, and my, does the menu sound perfectly girl-next-door-esque. "There's usually three different kinds of chili at the tree-trimming party," Jennifer explained. "There's a vegetarian chili, a turkey chili, and a good ol' beef chili. I can't honestly say I make that, but I do make some Rice Krispies treats and hot chocolate. My best hostess tip is to have good food and really good music! We usually put on the Charlie Brown Christmas album. That's my favorite. And then we'll go to Bing Crosby and stuff like that — old school — Frank Sinatra." Jen can provide the ideas, and we can offer the recipes! Be sure to set up a triple-pot slow cooker for the chilies and an elaborate topping bar!
Read on to see the recipe ideas.
Photo: Susannah Chen
Black beans, corn, and peppers aplenty make up a vegetarian chili that doesn't skimp on spiciness or the fill-up factor.
Photo: Sara Yoo
Obama's family recipe calls for ground turkey and kidney beans. Let guests top the bowls with Fritos chips, cheddar cheese, and sour cream.
Photo: Sara Yoo
Chili purists should stick to this spicy, tomatoey ground beef chili. There's not a bean in sight!
Marshmallow-rich Rice Krispies treats don't require much manpower, plus they taste ultradecadent with a mug of hot cocoa.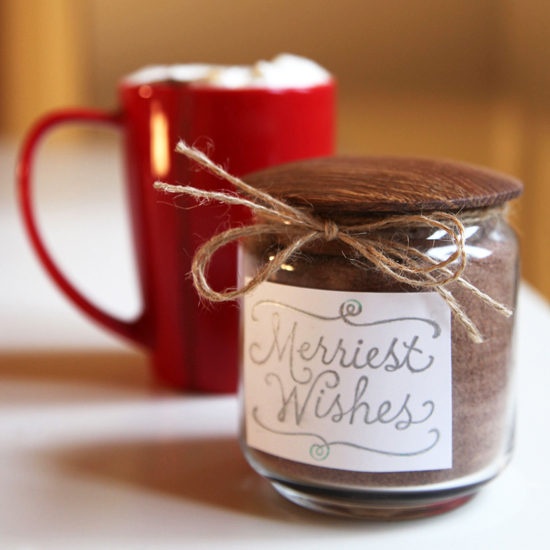 Photo: Susannah Chen
Keep the mugs full of fragrant hot chocolate, made from a homemade mix. Once the tree is decorated, send each guest home with a jar of the mix as a parting gift.