Jim Beam Ghost White Whiskey Review
Is Jim Beam's New Ghost White Whiskey Palatable?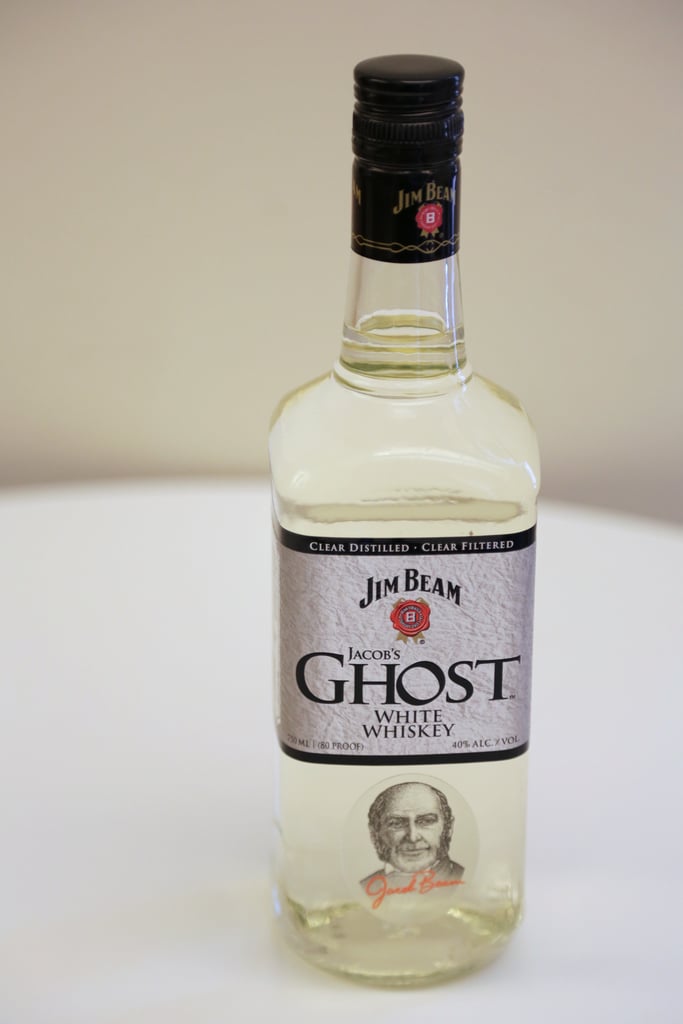 In March this year, Jim Beam released a versatile, near-clear spirit, Jacob's Ghost White Whiskey ($22), in an attempt to appeal to tequila and vodka drinkers, claiming it's "a whiskey both old fashioned and cosmopolitan" that can be treated like bourbon or mixed in cocktails like a clear spirit. While the label is quick to dispel this white whiskey as a moonshine or an unaged white dog, we couldn't help but scratch our heads and wonder what we were in for. A neutral-tasting spirit? A clear bourbon? A mild whiskey? The label explains it's an aged, 80-proof whiskey that has rested at least a year in charred, white oak barrels, and so us food editors raised our glasses and cheered for the best but prepared for the worst.
See what we thought of the white whiskey.
Surprisingly, all of the food editors liked the whiskey on the rocks, even those who typically refrain from bourbon. The spirit reminds me of bourbon in smell; it has that same oaky, sweet corn scent. One editor found the flavor fairly neutral and easily sippable. It has the same proof and sweetness as bourbon yet lacks the super smoky-oaky flavor profiles. We all would prefer to drink this beverage neat, on the rocks, or even chilled and taken as a shot.
The reps from Jim Beam also sent over two cocktail recipes: one sweet and one savory. We first tried the ginger ale and white whiskey cocktail. Being from the South, I love that pairing and found the cocktail refreshing and something I would drink on a hot Summer night. However, the other editors were not as convinced. One thought the whiskey overpowered the ginger ale, and another thought the whiskey was lost in the ginger ale. In the end, I think it will depend on if you normally like that combination or not.
The savory cocktail was a riff on the Bloody Mary, and one editor was quick to say it reminded her of a Bloody Maria (made with lots of lime and tequila instead of vodka). I thought the flavors in the white whiskey complemented the spiciness and tomato flavor of the cocktail and even concealed the high alcohol level (which I think is the point of Bloody Marys). However, one editor thought the white whiskey clashed with the flavors in the Bloody Mary. It's worth trying out for a fun spin on the classic brunch cocktail, but you may be best off with vodka or tequila.
Ultimately, we think this white whiskey is worth trying and perhaps sipping on if we see it at a bar. But are we likely to swap it out in place of our standard choices of bourbon, whiskey, or clear spirit? Probably not. Why not? Well, it's a little gray in its flavor profile, and when we're looking for a robust whiskey or a neutral spirit, that's simply what we're looking for.