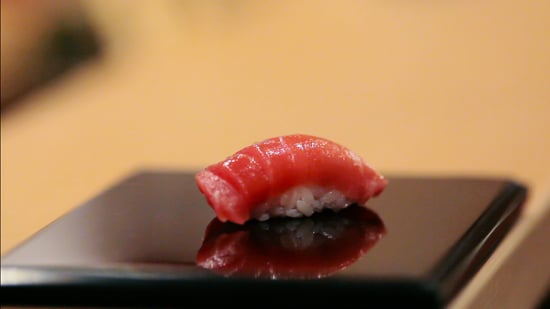 Recently we had the chance to preview the Magnolia Pictures documentary Jiro Dreams of Sushi, a portrait of 85-year-old Jiro Ono, considered by many to be the greatest sushi chef in the world. Despite missing the first 20 minutes (you aren't going to believe us, but we were coming late from a sushi dinner!), the film was a stunner.
On top of the movie's haute cinematography and touching score, we learned a number of fascinating facts about sushi that, even as avid raw fish eaters, we were surprised to learn. Do you know what temperature sushi should be served at, or when the California roll was invented? Learn some interesting tidbits about the movie, which is out March 9, when you keep reading.
Sushi was originally served as street food.
Sushi should be consumed immediately, and it shouldn't be served cold or even at room temperature; its ideal temperature is body temperature.
The popular California roll (maki filled wth cucumber, crab, and avocado) was invented in America sometime between 1983 and 1985.
A traditional Japanese sushi meal is served in a progression from lightest to heaviest.
While otoro, or fatty tuna, is prized in the US, it's lean tuna that actually possesses the most nuanced of flavors.
Is the movie on your must-watch list of food documentaries?
Photos courtesy of Magnolia Pictures