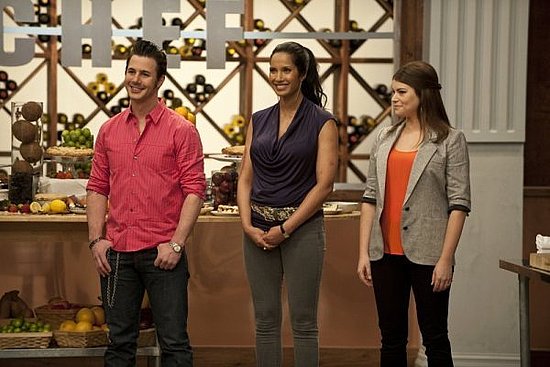 On last night's installment of Top Chef: Washington DC, award-winning pastry whiz Johnny Iuzzini judged the pie quickfire — and revealed he'll be head judge on the forthcoming Top Chef: Just Desserts.
Joining Iuzzini and Gail Simmons, the host of the new series, will be Hubert Keller (a runner-up on Top Chef Masters) and DailyCandy editor-at-large Dannielle Kyrillos.
I'm surprised with the lineup of judges yet, at the same time, not surprised at all. It remains to be seen what kind of insight they'll lend to the evaluation process. What do you think of the announcement? And what are your thoughts on last night's Top Chef 7 episode?
Photo courtesy of Bravo