Justin Warner Interview
Justin Warner Tones Down His Rebel Cause to Chill Out in Wine Country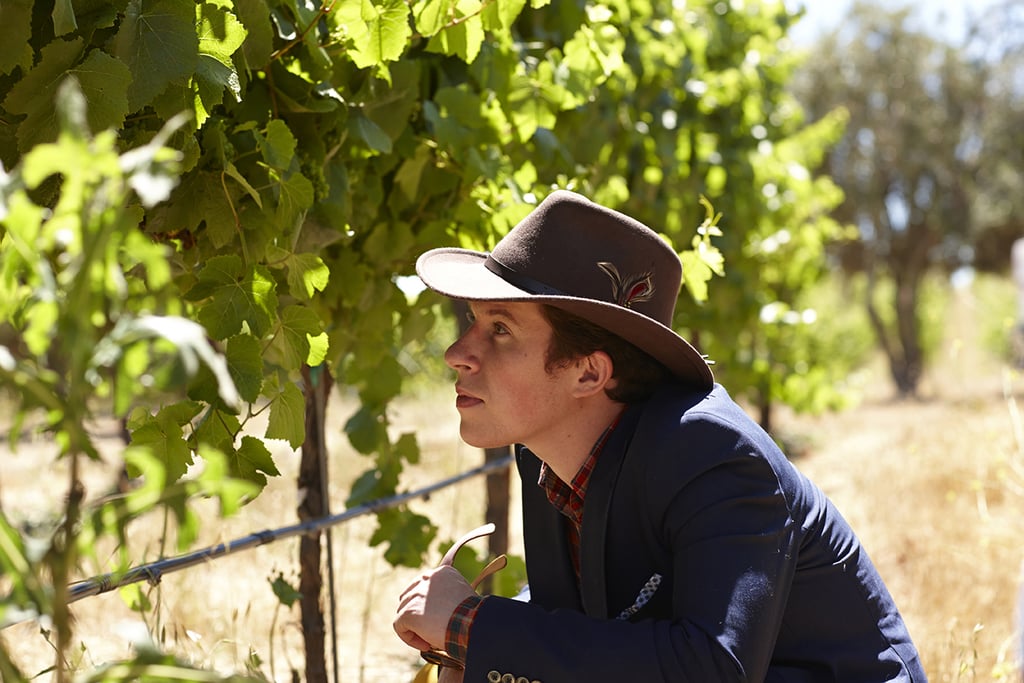 It's been a year since we last spoke to Justin Warner, a Brooklyn-based chef and winner of season eight of Food Network Star. At the time, he had a fireball personality and was quick to defend his feisty love-me-or-leave-me attitude. But it's clear that the year of newfound celebrity chefdom has pacified chef J-Dollar Sign a little. His calendar, inbox, and Twitter feed may be slammed, but he's showing all signs of gratitude for his fan base and hopefulness for his future on food TV land, as he calls it. I spoke to Justin on the phone to hear about his year in review (he requested link outs; don't worry, man — I got your back!) and his current projects, including a partnership with winery Robert Mondavi Private Selection and, of course, more appearances on the Food Network.
POPSUGAR Food: How much has life changed since you won Food Network Star?
Justin Warner: I'm pretty much the same person as I was before, I'm just incredibly busy all the time. I do a lot of work with email, phone, and yadda, yadda, yadda that your average Brooklyn hipster chef doesn't really deal with. But you know what else is really nifty? Once you are a Food Network star, people really treat you with a lot of respect and think of you as an expert. I never really thought that I was an expert in anything — especially cooking, because I'm, for the most part, self-taught. It's really great to have people come up to you on the street and say "How do you do this?" and "What do you recommend?" Someone will send out a tweet to myself, Michael Symon, and Alex Guarnaschelli, and say "How do you recommend I defrost this?" Because I'm a Twitter junkie, I'm always the first one to respond and then Michael Symon says, "Yes, I agree with Justin." And it's like, what? That's nuts. You know Danny Meyer retweeted me. That's bonkers. I used to work for the guy as a waiter, and to have your former boss endorse you . . . that's crazy.
PSF: How has your relationship with Alton Brown evolved over the course of the year?
JW: Oh you know, pretty much the same. We hang out when he's in town. We're often at the same events like Food Network's 25th Anniversary Party and New York City Wine and Food Festival. We just text, hang out, bat ideas around, play around with Twitter. We just try to keep each other entertained. I did a podcast with him, I don't know if you heard that, you probably could link to that if you wanted to. Our relationship has probably gotten better now that we don't have to have a semi-produced relationship in any aspect.
PSF: Do you still consider him your mentor?
JW: Oh yeah, absolutely. There are a lot of people that have influenced my life, but Alton Brown is probably one of the first people to say, "Look kid, maybe you don't have to think you can do this, but I think you can do this. Because they think you can do this, you can do this. So go do it." And, I never thought about entertaining outside of my restaurant as an opportunity or as something that I would be even remotely acceptable at. You know, here we go. That's what I do now. Cool, huh?
PSF: When can we expect to see more of you on TV?
JW: It will happen. We're working out a lot of kinks. Rebel Eats was a really great special. We built it to be a stand-alone hour of hyper-interesting and super fun TV programming. I have a feeling that maybe Rebel Eats will come back as a periodic special when I get a wild hair. We're also just trying to figure out who I'm speaking to on food TV, because my demographic, the people that are into what I do, is so broad it blows my mind. I have 14-year-olds getting onto Twitter, like "You're my hero. Can you please tell me how to make ranch?" I didn't even know you were allowed to have Twitter when you were 14. And it's freaking great. So, soon. When you'll see me again? Soon. We've got a lot of things that we're tricking up. It's tough to make TV. It takes time and you have to do it right. There's nothing worse than bad TV.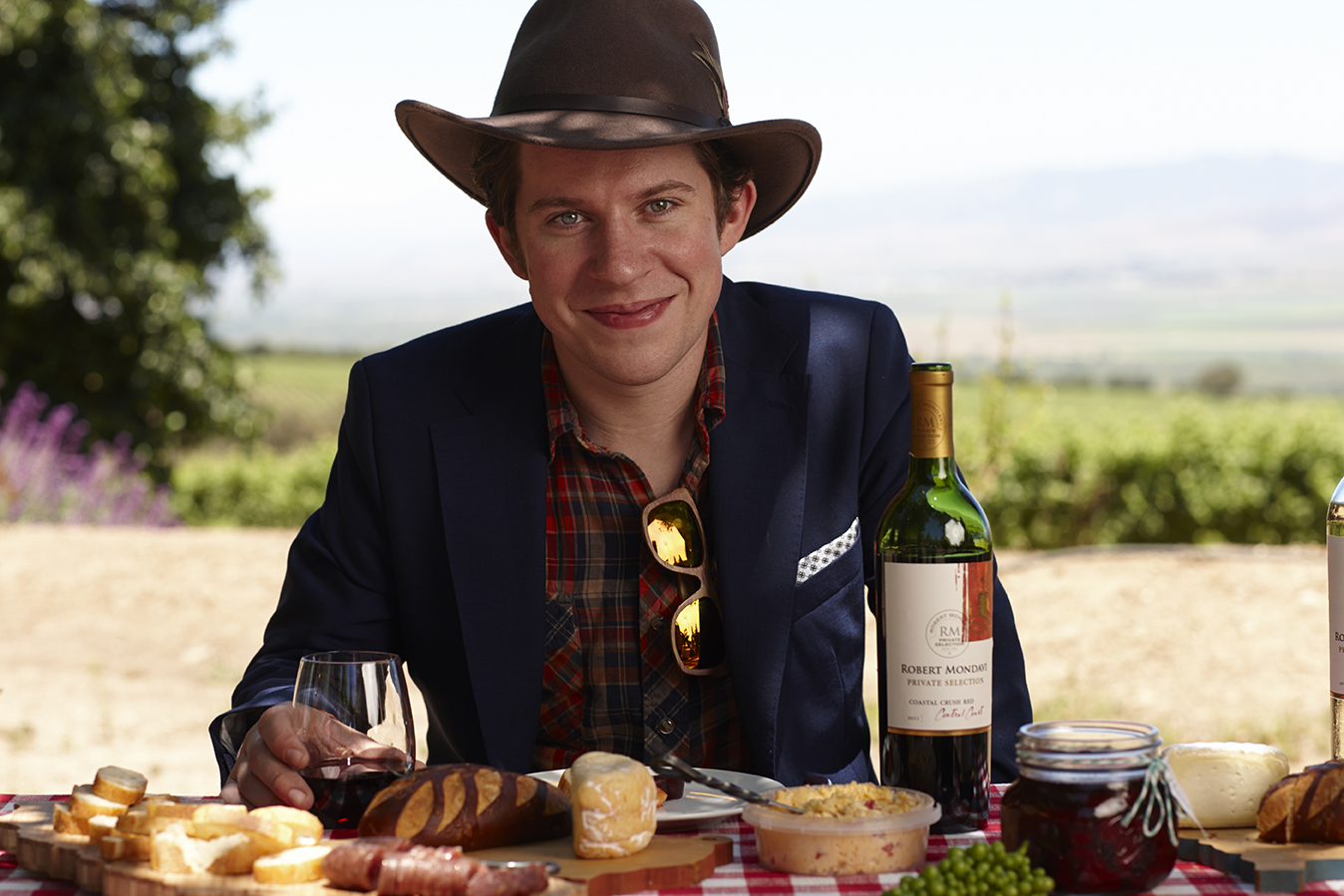 PSF: What other projects are you working on?
JW: I'm definitely doing a demo at the New York City Wine and Food Festival with the next Food Network star, Damaris Phillips, and that's going to be pretty nifty. I'm not going to give away exactly what I'm doing there, but it will be cool. I'm also hosting Mixology Masters for New York City Wine and Food, which is about cocktails because I'm really into cocktails. You know, other than that just showing people the good life, getting people jazzed about all facets of gastronomy, and palling around with my Mondavi gang drinking wine.
PSF: Tell me about your partnership with Robert Mondavi Private Selection. How did you get involved?
JW: Back in the day, before I was the new Food Network star, I thought for a while actually that wine was going to be my thing, because I used to write rap songs about wine, which I'm sure you can link to in your publication. So word travels [that] we [Robert Mondavi and I] kind of think the same way. I try to make crazy stuff that's still delicious, approachable, and appropriate. I think Robert Mondavi, with his selection [of wine], kind of does the same thing. They make great wine that is not intimidating and pairs really great with food. It's not something that you have to stare into the glass and think and lament. You don't have to get so sommelier about it. You can just have a glass of wine and relax.
PSF: What weird and unlikely food pairings have you discovered?
JW: It's tough to say, because I drink wine no matter what happens. People would say red wine with meat and white wine with fish and poultry. I fundamentally do not believe that that's the case. If I think that a wine is super concentrated and really intense, man, I put an ice cube in it. I'll treat it with Scotch. You know, with Scotch, you can't taste the subtleties until you add a little bit of water. So I don't really follow any of the rules. What's the weirdest thing? I'll just have a glass of wine with french fries. Some chardonnay or sauvignon blanc and french fries. It's the bomb, so freaking good and comforting. I don't like to have to get too cerebral when I'm trying to have a good time. That to me is not a good time. That's like SAT prep. Wine should not be like SAT prep.