Kate Krader on Restaurant Trends
Kate Krader Talks Cocktails and Restaurants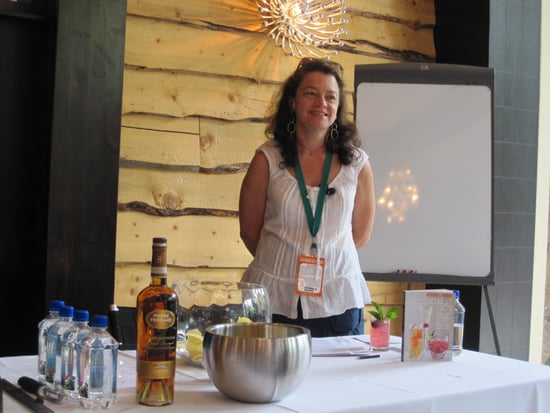 For the past 18 or so years, Kate Krader has been the restaurant editor at Food & Wine magazine. If there is anyone who knows about dining trends, it's Kate! After she candidly described a day in her glamorous life, she spoke with us about cocktails, menus, and more. Here's how the conversation went down:
YumSugar: You recently came out with Food & Wine Cocktails 2011. What's your favorite drink in the book?
Kate Krader: There's a bunch of awesome cocktails. Phil Ward's old-fashioned with tequila. The new drinks that are made by chefs are cool. More chefs are getting involved in cocktail programs! Linton Hopkins's sidecar is really good. Wylie Dufresne's sake drink is the best one I've ever tasted.
To see if Kate prefers a short or long menu, keep reading.
YS: How do you spot new, under-the-radar restaurants?
KK: With the Internet, it's easier and harder to find restaurants. There's a stalker thing that happens when every thing that goes into opening a restaurant is chronicled online. Nothing is really under-the-radar anymore. I go to as many places as possible and trust my instincts. It's so hard for a restaurant to be a great one because they have to hit every level. They have to have a good cocktail program, a good coffee program, etc. Before, it didn't matter if a place had bad coffee because it was easier to isolate things and focus on the food.
YS: What's worse: a restaurant's menu that's too short or too long?
KK: A menu that's too long means a chef is doing too many things. Being great at hospitality means you can showcase the food you're good at. If you're really good at cooking meat, offer a short menu of meat dishes. Still, I get a kick out of a really long menu sometimes.
YS: Do you trust servers to provide you with good recommendations?
KK: It depends. You sort of have to be a junior psychologist. You can tell when they love stuff on the menu and when they are just pushing certain dishes.
YS: What's the latest trend you've spotted about town?
KK: Restaurants that are looking for new ways to make money. Like a place that is only open for dinner starts to do a special lunch and launches it as a separate thing. It's a way for chefs to flex their muscles, do something different, and make more money.