Kate Winslet Wants to Be on Bravo's Top Chef
Could Kate Winslet Star in Top Chef 7?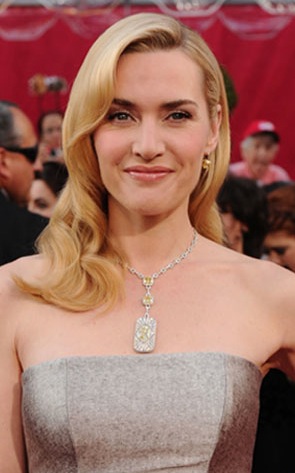 For an actress with as much star power as Kate Winslet, being on Bravo's Top Chef should be, well, a piece of cake. The New York Post got the early scoop on Top Chef season seven when it ran into head judge Tom Colicchio at Bravo's Upfront Party in New York last night. Not only has shooting been pushed to April (due to the birth of Padma's baby, Krishna), but Oscar winner Kate Winslet hopes to be a part of the production.
"I met Kate Winslet at a party the other night, and she said, 'I want to come on the show,'" Tom told the Post. "So I said, 'Kate, you've got an Oscar in your hands, you can do whatever you want!'"
Kate is a known foodie. Her mom is an award-winning pickler, and the actress has expressed her love for eating and cooking — despite being accident-prone in the kitchen.
I'd love to see someone like her on the show. Do you think she'd make a solid guest judge?