Kevin Gillespie Drops Out of Bocuse d'Or USA Competition
Kevin Gillespie Drops Out of Bocuse d'Or USA Competition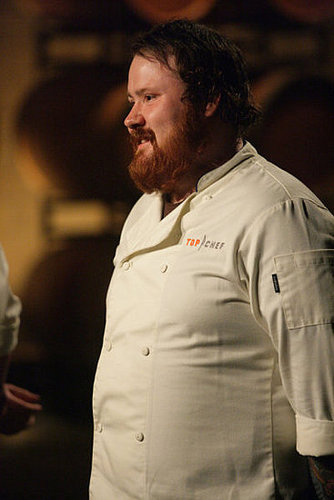 When Bocuse d'Or USA announced its 12 semifinalists back in December, there was only one shoo-in on the list. Kevin Gillespie, the Top Chef fan favorite, earned his spot during one of the show's elimination challenges. Now, in an interesting turn of events, Gillespie has taken himself out of the competition.
Replacing the Top Chef finalist will be Jim Burke, executive chef at James in Philadelphia. Reasons as of right now are unclear, although Bocuse d'Or expert Andrew Friedman brings up the likely possibility that, with all his recent fame, Gillespie doesn't have the time — and motivation — to train for the event. Somehow, I'm not surprised and always questioned whether his straightforward, rustic approach would jive with the other competition platters.
Are you sad to hear that Kevin no longer has a shot at winning the Bocuse d'Or?
Photo courtesy of Bravo