Killer App: Grape Goat Cheese Crostini I have a weakness for crostini. I simply can't get enough of the thin, crisp toasts with savory toppings. Since I jump at the chance to try a new variation, I recently made this easy, vegetarian crostini recipe. The ingredients are ordinary — baguette, grapes, and goat cheese — but the results are divinely delicious. The superb balance between the crunchy bread, juicy grapes, and creamy goat cheese is rich and luxurious. This dish proves that simple food can be incredibly satisfying — especially if served with a glass of bubbly on the side! To learn how to make this killer appetizer,
.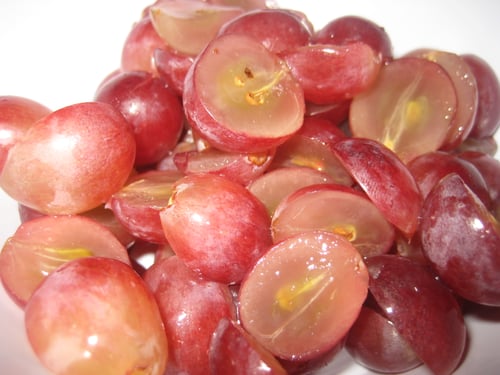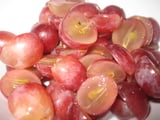 Ingredients
1 sourdough baguette
Extra virgin olive oil
Freshly cracked black pepper
8 ounces soft fresh herbed goat cheese
1-1/2 pounds assorted grapes*
Directions
Preheat oven to 375 degrees F.
Holding knife at a slight diagonal, cut 16 1/3- to 1/2-inch thick slices from baguette.
Brush the top of each with a generous amount of olive oil and sprinkle with freshly cracked black pepper. Arrange on rimmed baking sheet.
Bake until beginning to brown, about 10 minutes. Cool on sheet for at least 15 minutes.
Spread each crostini with goat cheese.
Cut about 50 small grapes in half; scatter on crostini.
Arrange crostini on platter. Surround with remaining grape clusters.
Makes 16 crostini.
*I used only one variety.
Information
Category

Appetizers, Crostini