Kiwi Cocktail Recipe
Happy Hour: Kiwi Cobbler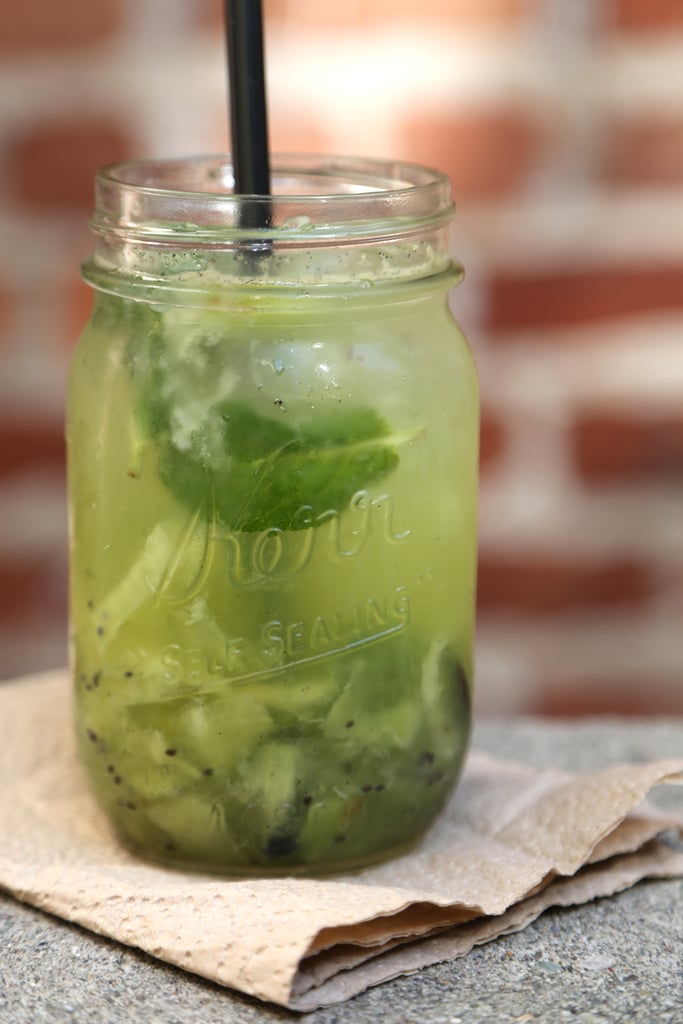 When picnicking this Spring and Summer, don't pack a fruit cobbler; shake up a refreshing cobbler cocktail instead! Consisting of kiwi, mint, vanilla bean, tequila, and club soda, this tequila drink may sound complicated, but its actually easy to make on the go in a mason jar.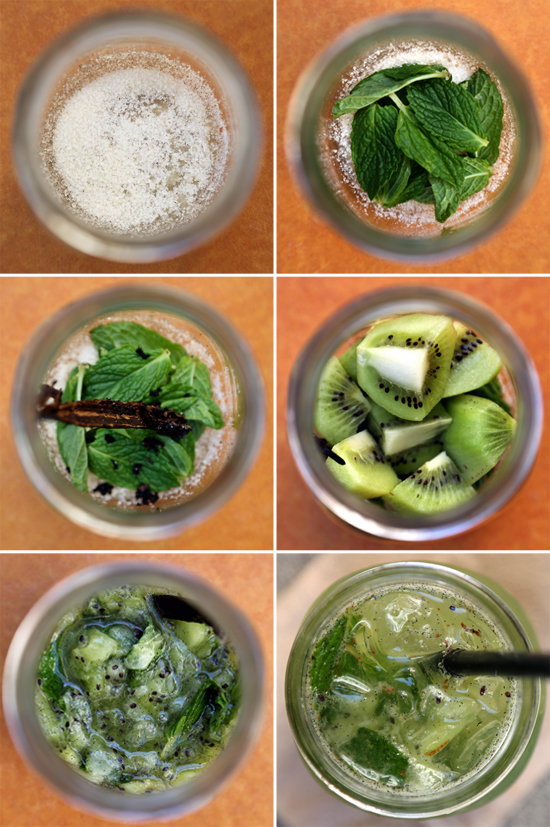 Drop all of the ingredients in the bottom of a mason jar and use a wooden muddler to squish the fruit, bruise the mint, and incorporate all of the flavors together.
Keep reading to see more photos and the recipe.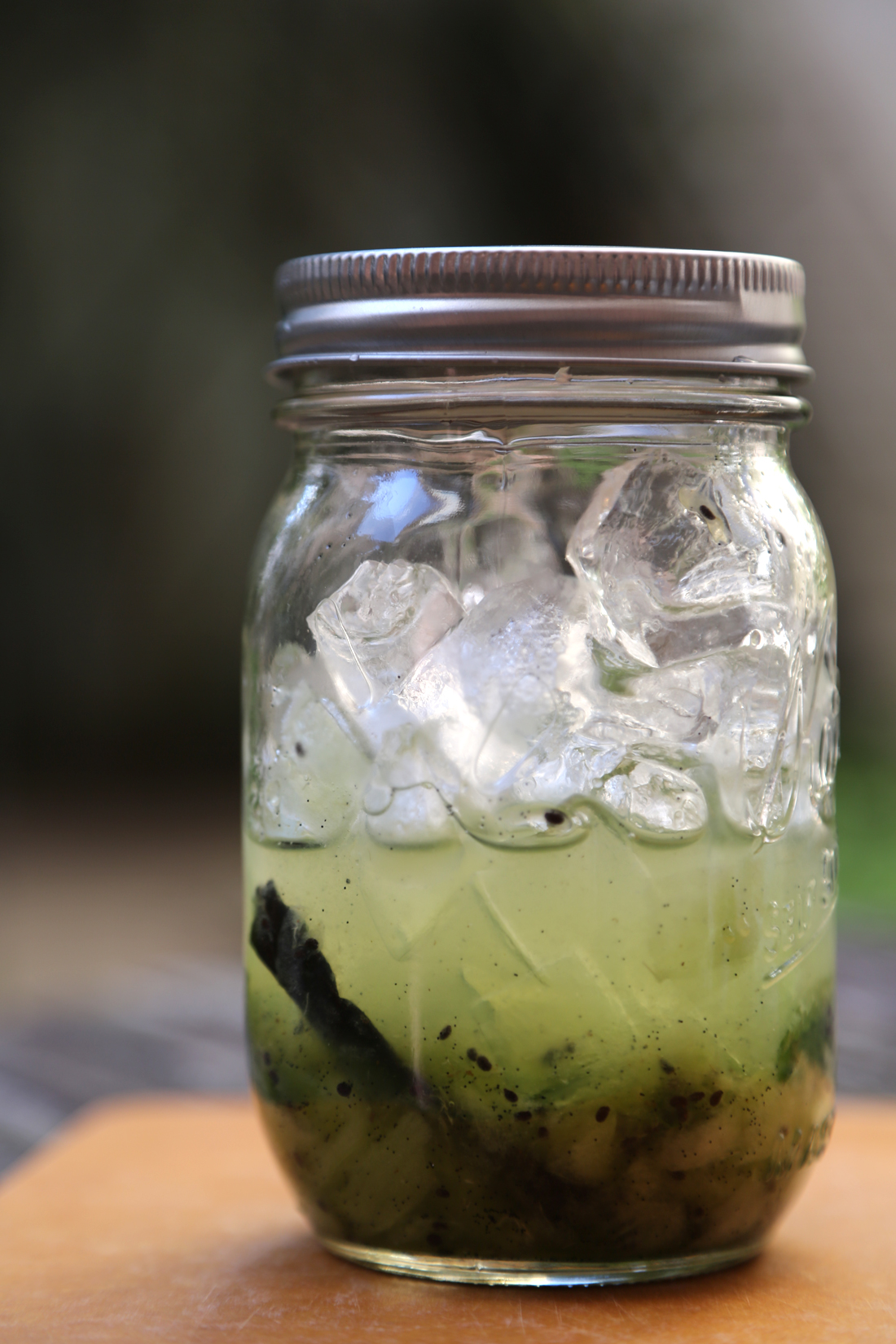 The mason jar doubles as a shaker, too. Fill it with ice; screw the cap on; and shake until the mixture becomes frothy and chilled.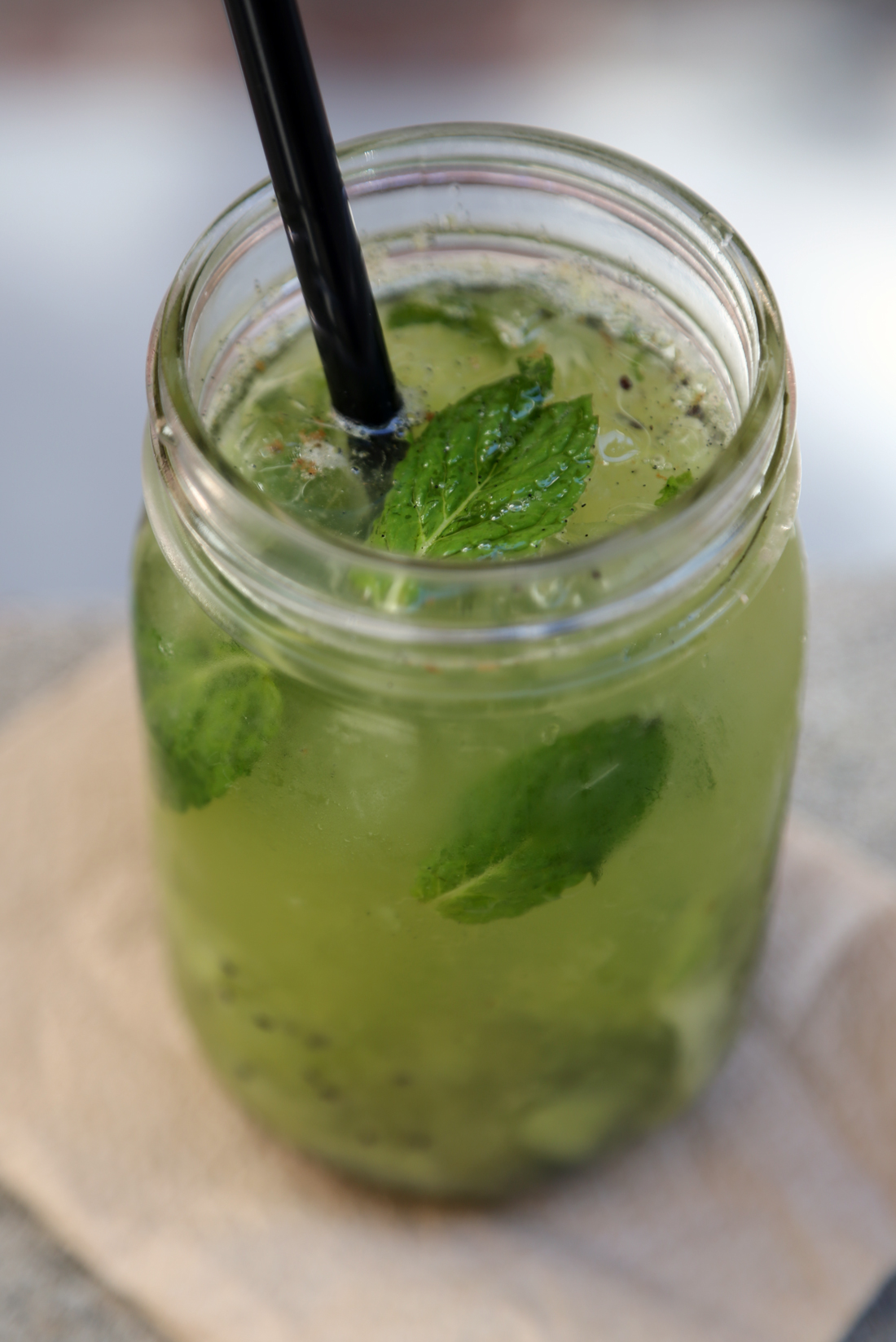 Finally, top the cobbler with club soda to make it sparkle. Sit back, relax, and sip on this cooling cobbler cocktail. Just be sure to bring enough for seconds. You'll want a round two of the vanilla bean, mint, and kiwi concoction.
Notes
Make the recipe using a cocktail shaker and serve it in a highball glass or opt to make it in a mason jar, as pictured.
Ingredients
10 mint leaves
1 kiwi, peeled and cut into 8 pieces
1 tablespoon sugar
1/2-inch piece of a vanilla bean, split and seeds scraped with back side of knife
1-1/2 ounces silver tequila
Ice
1 ounce or more chilled club soda
Directions
In a cocktail shaker (or mason jar), muddle sugar, mint, kiwi, and vanilla bean. Add tequila and enough ice to fill shaker (or mason jar). Cover and shake until frothy and chilled. Pour into a highball glass (or simply remove top of mason jar); and top with club soda. Stir gently with a straw.
Serves 1.
Information
Category

Drinks, Cocktails

Cuisine

North American