Krispy Kreme's New Business Plan
Krispy Kreme's Got a Massive Plan of Attack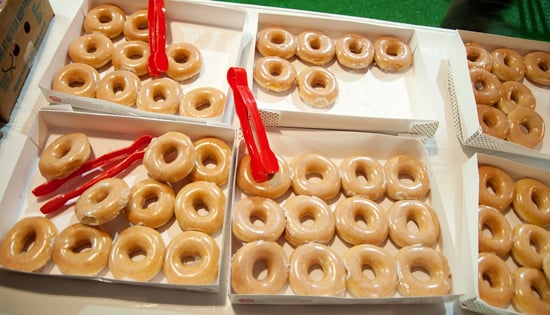 Krispy Kreme's late to joining the fast food breakfast wars, but that doesn't mean they aren't going to try. After years of floundering sales, the doughnut chain's launched a new business plan, and things are finally looking up.
Hot off the heels that its fiscal performance is up, Krispy Kreme's announced it's getting into the java business, with three new signature coffees: a house blend, a dark roast, and house decaf. It's also debuted a trendy line of doughnuts for London Fashion Week, a so-called "capsule collection . . . of glossy, stylish, and fruity-flavored doughnuts for fashion lovers everywhere." It's expanding rapidly in Mexico and Japan, and will launch a new marketing campaign this Friday with the tagline "worthy of our doughnuts."
It'll be interesting to see how Krispy Kreme fares in such a competitive breakfast environment, especially since it has a track record of being late to the game with new products. Does Krispy Kreme have what it takes to make a comeback?