La Sandwicherie in South Beach Florida
La Sandwicherie: A Hidden Gem in Miami Beach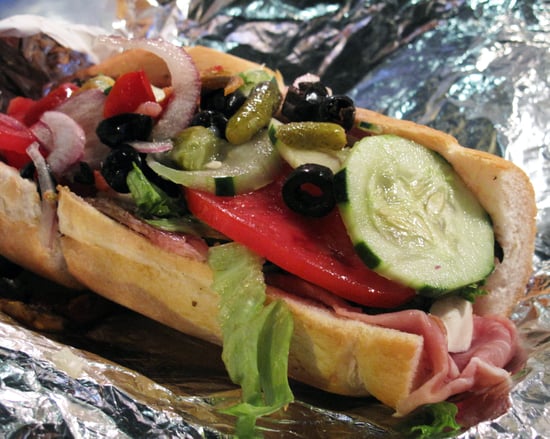 We may have enjoyed foie gras ravioli and stone crab waffles during our weekend in Miami, but it was some of the simple fare at La Sandwicherie that impressed us the most.
This place first entered my radar when I passed it on an early morning run. I was drawn to the approachable nature of the open-air stand and the reasonable prices (fresh-pressed vegetable juice for $5 and change? Sign me up!). By the end of the trip, both Camilla and I were fighting La Sandwicherie cravings: we ate there twice, after longing for the watery crunch of fresh lettuce, the airy baguette, and the salty cornichons.
The Miami minichain's most popular sandwich, the Prosciutto and Fresh Mozzarella Combination, is one of my favorites, but the truth is, everything there is satisfying in a really elemental way. I chalk the comfort of these sandwiches up to a few things: La Sandwicherie's signature French vinaigrette — a perfect balance of Dijon tang, olive oil, and vinegar; the sandwich bar's sweet and hot peppers (more hot than sweet); and, naturally, the warm Miami air on your back as you finish the entire sandwich in a single sitting. With extra hot peppers on the side, of course.