Lamb Chops With Mint-Pistachio Pesto Recipe
Fresh, Flavorful Lamb Chops With Mint-Pistachio Pesto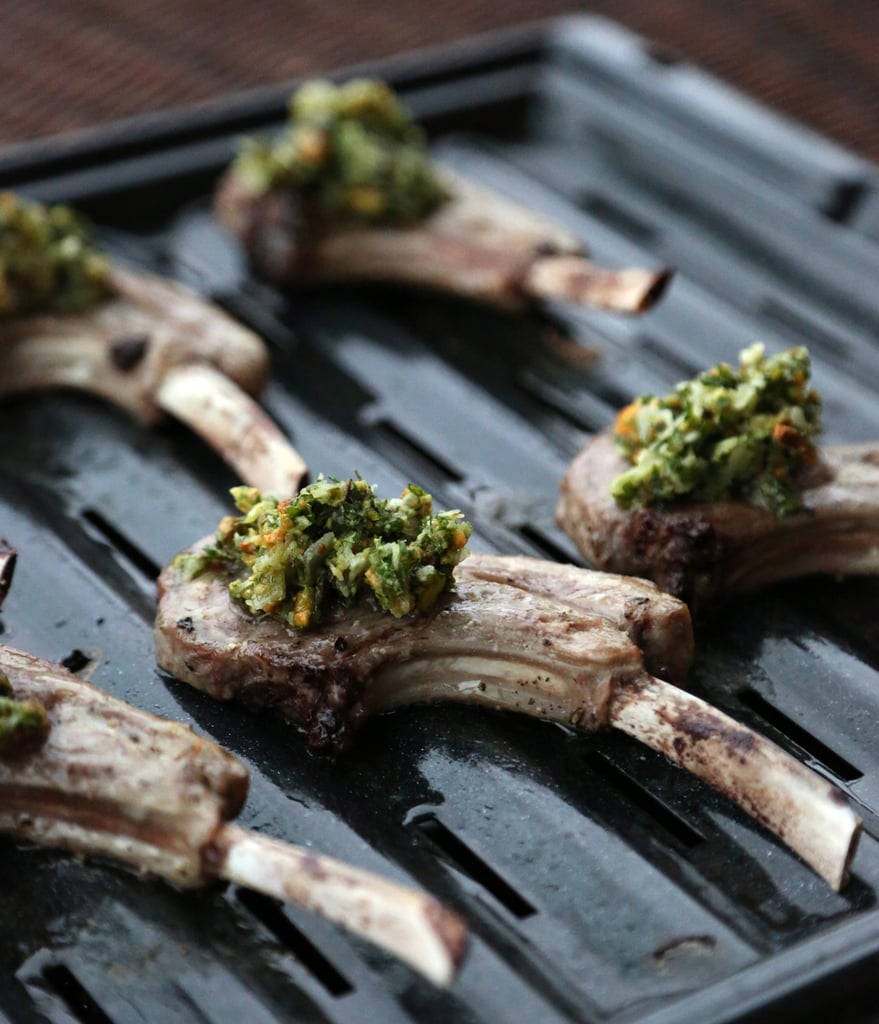 While this may seem like a complicated recipe, it's deceivingly simple. The lamb chops practically cook themselves in the broiler, and the pesto forms like presto after a whirl in the food processor.
The bright green star of the show is pesto made with mint, pistachios, and Pecorino Romano, rather than the typical trinity of basil, pine nuts, and Parmesan. Keep the mint-pistachio pesto slightly chunky so you can top it over the lamb chops like salsa.
While appetizer appropriate, lamb chops are a fairly expensive item that you may want to reserve for a special occasion dinner. To keep with the Mediterranean theme, serve these lamb chops over a bed of couscous or orzo.
Keep reading for the recipe.
Ingredients
1 cup packed fresh mint leaves
1/4 cup packed fresh parsley leaves
1/4 cup shelled, salted, and roasted pistachio nuts
1 garlic clove, roughly chopped
1/4-1/2 cup fruity extra-virgin olive oil, plus more for drizzling over lamb
1/4 cup finely grated Pecorino Romano cheese
12 small lamb rib chops, Frenched
Directions
In a food processor or blender, combine mint, parsley, pistachios, garlic, and 1/4 cup olive oil and process until blended but still retains some texture.
Transfer mixture to a bowl and season to taste with salt and pepper. Stir in grated cheese and more olive oil, one tablespoon at a time, if necessary. You should have about 3/4 cup pesto.
Preheat broiler. On a baking sheet lined with parchment paper, space out lamb chops. Drizzle with olive oil and season with salt and pepper.
Broil 3 minutes on each side or until until well-browned on both sides.
To serve, arrange lamb chops on a warmed platter or divide them among warmed serving plates (2 chops per serving). Top each with a dollop of pesto. Serve remaining pesto at the table or reserve for another use.
Serves 6.
Information
Category

Meats, Appetizers

Cuisine

Italian