Larb Gai | Thai Chicken Salad
Spicy Chicken Salad Offers a Tantalizing Taste of Thailand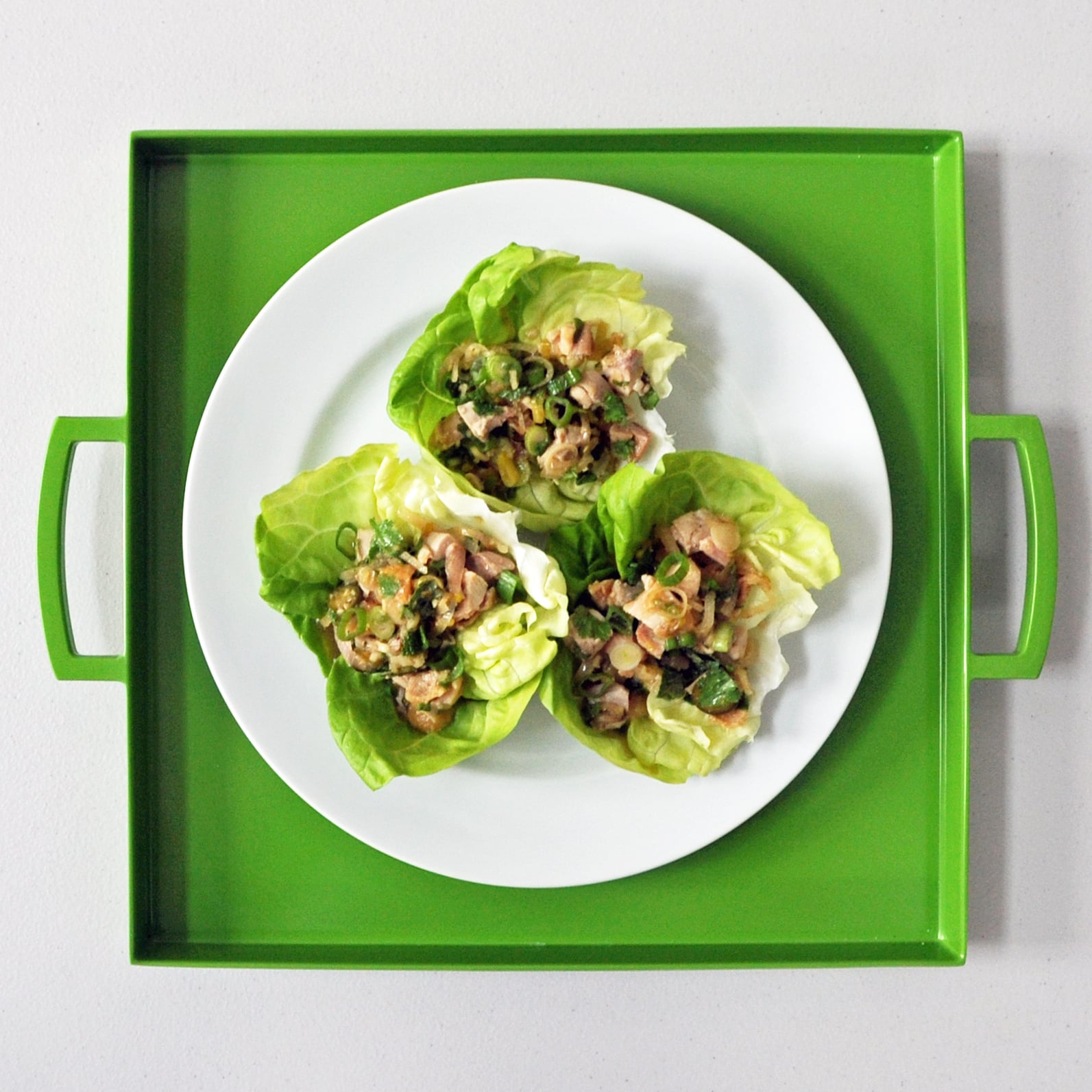 If you're not yet acquainted with larb, a Thai meat- and herb-based salad that simultaneously manages to hit salty, sour, spicy, sweet, and savory notes, then it's about time your paths crossed. If you're already a fan — as nearly anyone who's tried it is — you may notice that this version is a bit atypical, primarily in the method of meat prep. Most larb is based around ground meat, but my favorite Thai restaurant's must-order duck version features bite-size chunks of roast duck, burnished, luxuriously fatty skin and all, and since my first bite, I've become a steadfast convert.
This recipe reflects that, but with a slight nod to more user-friendly ingredients, swapping chicken thighs for the duck (feel free to sub duck if your market stocks it). Either way, it's a tantalizing dish that brings a taste of Thailand to your dinner table in a flash. Get the exceptional and exotic recipe.
Notes
Look for toasted rice powder in Asian supermarkets. Alternatively, make it by toasting raw white rice in a small skillet set over medium-low heat, stirring occasionally, until it turns dark golden brown and smells nutty, about 10 minutes. Allow to cool, and then process into a fine powder in a spice grinder
.
Ingredients
4 skin-on, bone-in chicken thighs
Kosher salt
2/3 cup freshly squeezed lime juice
1/3 cup fish sauce
1 tablespoon palm or granulated sugar
2 teaspoons Thai roasted chili paste
Neutral oil, such as canola or grapeseed
A scant 1/2 cup chicken broth
1 cup thinly sliced scallions, divided
3/4 cup thinly sliced shallots
3 tablespoons minced fresh lemongrass
1 tablespoon thinly sliced Thai chilies or serrano chilies
2 tablespoons toasted rice powder
1/2 cup chopped fresh cilantro leaves
1/3 cup chopped fresh mint leaves
1 head Boston or bibb lettuce, separated into leaves
Directions
Preheat the oven to 475°. Generously season the chicken thighs with salt, rubbing it into the flesh.
Whisk together the lime juice, fish sauce, sugar, and roasted chili paste in a medium bowl; reserve the sauce.
Heat the oil in a 12-inch cast-iron or heavy nonstick skillet set over high heat until hot but not smoking. Nestle the chicken in the skillet, skin side down, and cook for 2 minutes. Reduce the heat to medium-high; continue cooking skin side down, occasionally rearranging the chicken thighs and rotating the pan to evenly distribute heat, until the fat renders and the skin is golden brown, about 12 minutes.
Transfer the skillet to the oven and cook for 13 more minutes. Flip the chicken; continue cooking until the skin crisps and the meat is cooked through, about 5 minutes longer. Transfer to a plate; let rest 5 minutes before deboning and chopping into small bite-size pieces (about 1/4-inch cubes).
Bring the broth to a simmer in a large, nonreactive skillet set over medium heat. Add half of the scallions, the shallots, lemongrass, and chilies. Cook until the vegetables are tender and most of liquid has evaporated, about 4 minutes. Remove from heat. Stir in the sauce, toasted rice powder, and chicken. Allow to cool to room temperature, and then add the remaining scallions, cilantro, and mint.
Serve with lettuce leaves.
Serves 6.
Information
Category

Meats, Salads, Main Dishes

Cuisine

Other Asian