Last-Minute Dinner Party Ideas
What's Your Go-To Last-Minute Meal?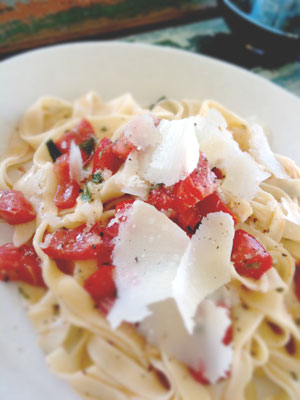 Last-minute dinner parties can be stressful, but can also be incredibly fun! Some of the best gatherings I've hosted have been spontaneous. The key, though, is not to overreach — trying to pull off an elaborate four-course meal at the last minute is definitely more stressful than fun! I like to keep a few dishes in my back pocket that are tried and true, crowd-pleasing, and that I know I can pull off on short notice. Homemade pasta is one, and my dad's recipe for roasted lemon-rosemary chicken is another.
What's your go-to meal for a last-minute dinner party?