Last year, when chip-lovers submitted crazy flavors like chicken and waffles [1], we thought we'd seen and tried it all. But once again, Lay's and its fans have exceeded our expectations. In this year's Do Us a Flavor [2] campaign, over four million people submitted their dream chip flavor, ranging from bacon to chocolate to butter, but there could only be four finalists. Those were bacon mac and cheese, cappuccino, mango salsa, and wasabi ginger. From July 28 to Oct. 18, Americans could purchase and vote for their favorite chip. The inventor of the winning chip receives $1 million and one percent of their flavor's net sales. Sweet gig, huh? We braved the bags to find our favorite (which happens to be this year's winner [3]). Find out what it is!
Cheddar Bacon Mac & Cheese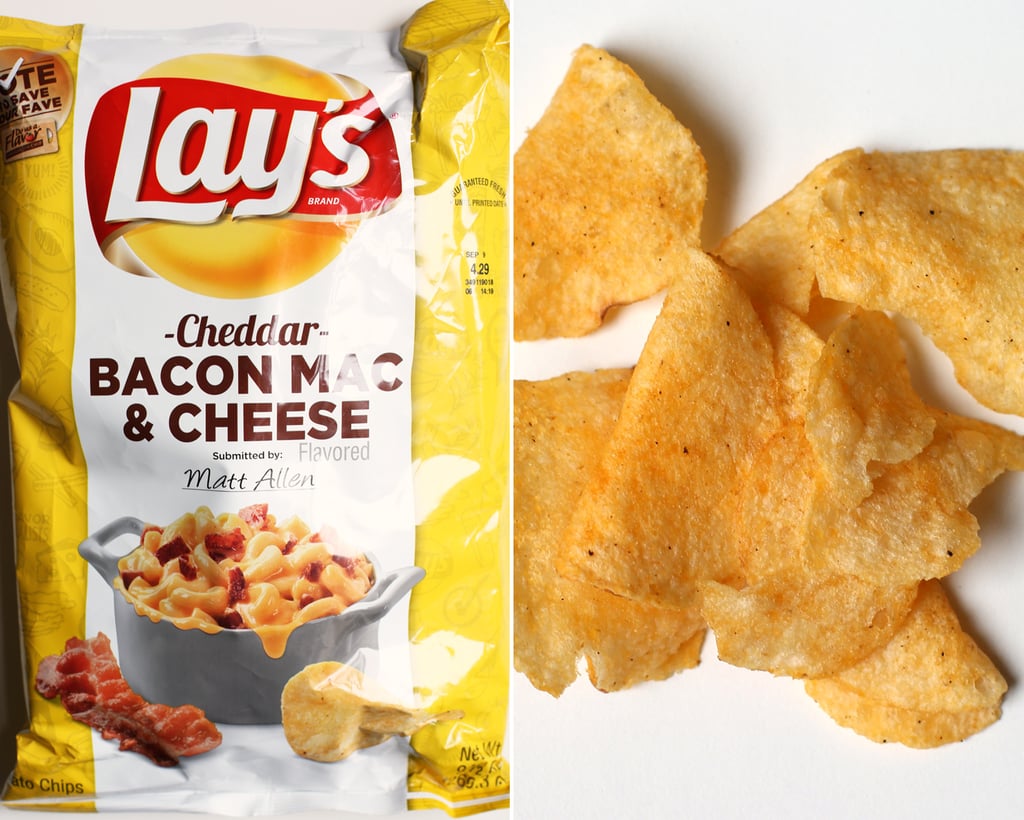 What Lay's says: An All-American classic. The creamy, sharp tang of melted and toasted cheddar cheese with smoky notes of Applewood bacon.
What we say: The bacon flavor tastes fake and artificial, but many could overlook that for the great cheesy flavor. Some described the flavor as too generic and not bad but below Lay's standards.
Cappuccino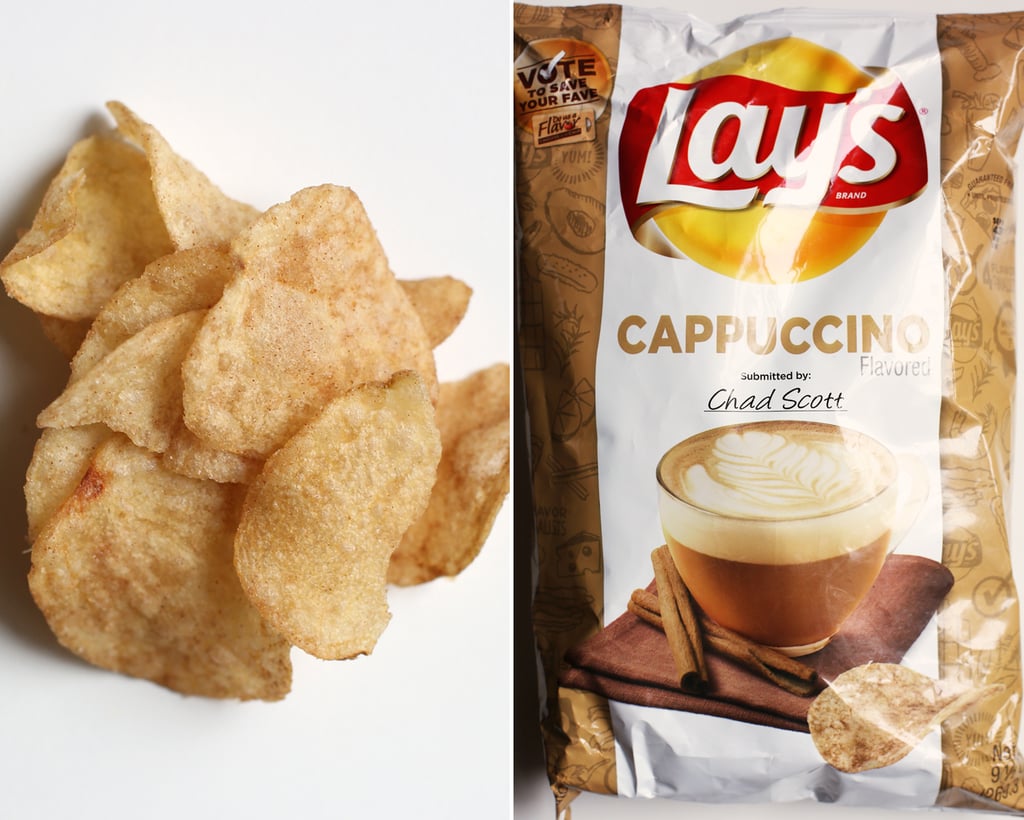 What Lay's says: Earthy, bold espresso notes along with soft, creamy dairy and just a hint of cinnamon (does not contain coffee or caffeine).
What we say: This tastes more like a cinnamon doughnut than coffee, to which we think, why not just eat a doughnut? Many described this as a dessert chip but not one we'd eat. We didn't think they are as bad as to be expected, but they aren't really snackable either.
Wavy Mango Salsa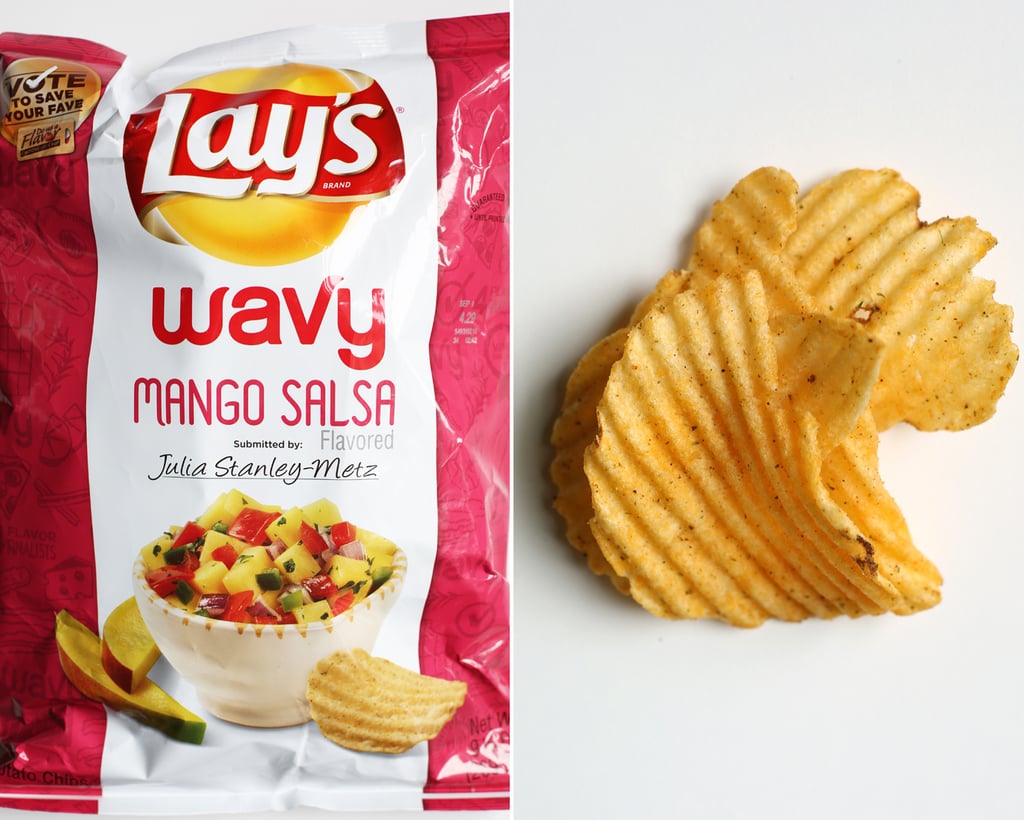 What Lay's says: A big hit of tangy mango backed up with a hint of pineapple, onion, and just a little spice and smoky character of chipotle.
What we say: This flavor tastes like hand sanitizer from Bath & Body Works, in other words, like a bunch of artificial chemicals. The combination of cilantro, onion, and sweet mango is so horrible. Where's that trash can? Because we had to spit this one out.
Kettle Cooked Wasabi Ginger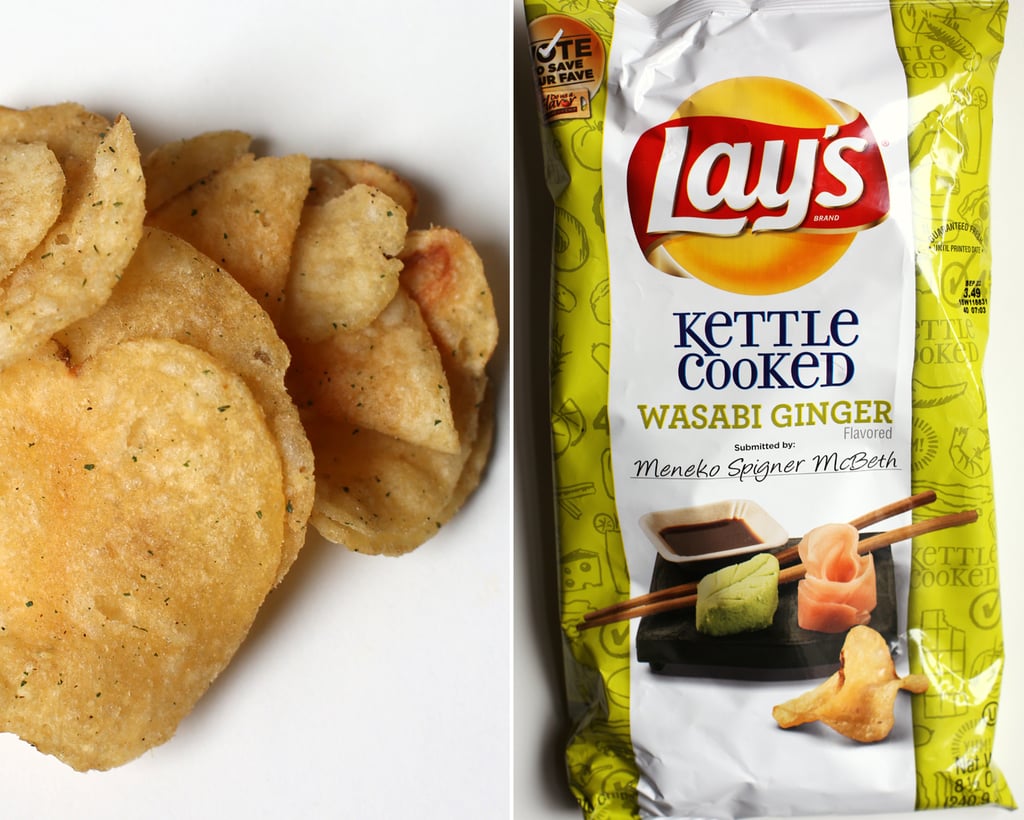 What Lay's says: The characteristic "punch" of wasabi blended perfectly with just the right amount of soy sauce and pickled ginger.
What we say: One bite of these thick, crunchy, umami-rich kettle chips, and we were sold. Slightly horseradishy, slightly gingery, this chip nails the balance of spiciness, sweetness, and saltiness, and best yet, it actually tastes authentic. Who knew Japanese flavors and chips would be such a lovely match? Tasters claim they want to buy these ASAP. Good thing, because wasabi ginger is this year's winner [4]!
Do You Want to Try the Wasabi Ginger Chips?