Lay's Chicken and Waffles Chips Review
Chicken & Waffles . . . Chips? Tasting Funky New Flavors From Lay's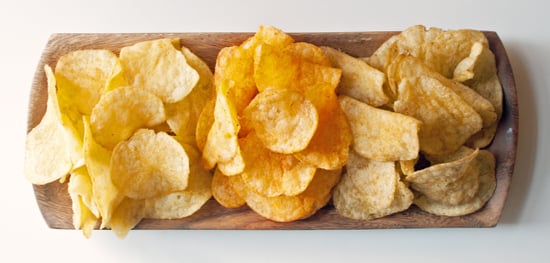 From left to right: Lay's Chicken & Waffles, Sriracha, and Cheesy Garlic Bread chips
We hold a lot of taste tests in our office, sampling everything from exceptional bottles of red wine to gingerbread Peeps, but yesterday's sampling of Lay's newfangled fan-generated flavors was easily our most eagerly anticipated taste test to date. In the span of a short morning, not one but 10 of my office mates stopped by my desk to inspect the wares, ready to see if the novel — and quite frankly, a bit out there — flavors like Chicken & Waffles, Sriracha, and Cheesy Garlic Bread could translate well as crisp and crunchy chips.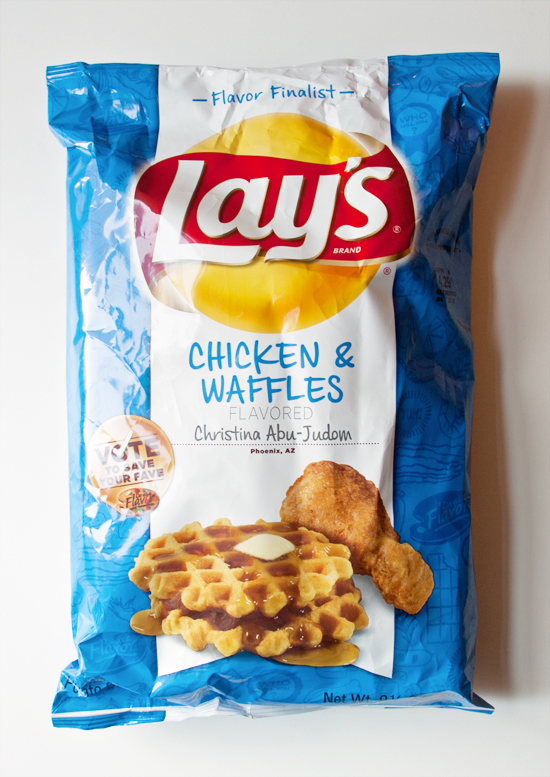 Lay's Chicken & Waffles Flavored Potato Chips
Easily the most wacky flavor of the bunch, these Southern-brunch-staple-inspired chips drew the largest crowd of tasters, likely due to their undeniable novelty factor. Here's the thing: while we'd love to say these were an unmitigated success, it quickly became clear why Chicken & Waffles had yet to be immortalized in salty snack form. More waffle than chicken — many tasters complained of an overpowering fake-maple-syrup flavor — most would relegate these to a late-night drunk munchies snack only. That said, they won over a few with their intriguing blend of sweet, salty, and savory (think maple and chicken bouillon). All in all, they're worth trying at least once simply to say that you did it.
Tasters' average rating:

Keep reading to find out how the Sriracha and Cheesy Garlic Bread flavors fared.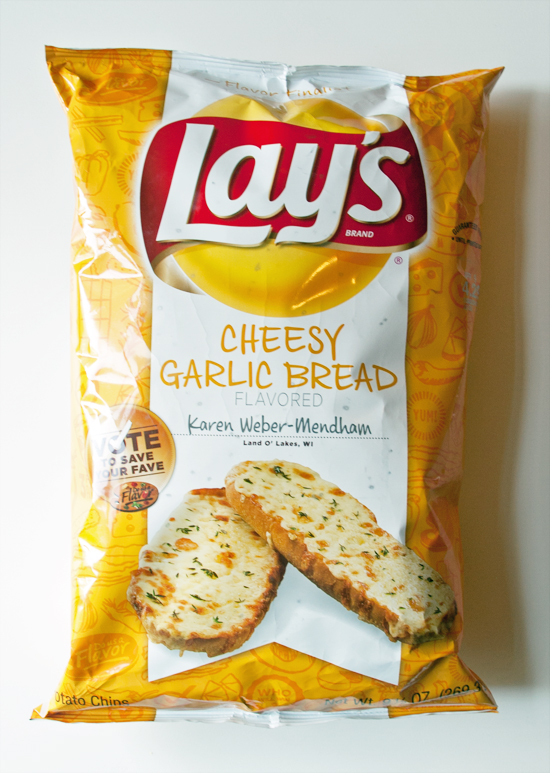 Lay's Cheesy Garlic Bread Flavored Potato Chips
Looking to get your garlic bread fix without firing up the oven or calling for takeout? Lay's garlic-infused offering may just be for you. For better or for worse, most felt that these were a spot-on representation of the ooey-gooey Italian-American appetizer, thanks to their buttery, garlicky flavor. Conversely, they lost some fans due to their allegiance to that same flavor profile: many felt they were a hair too buttery, while others complained that they could use a touch more garlic.
Tasters' average rating: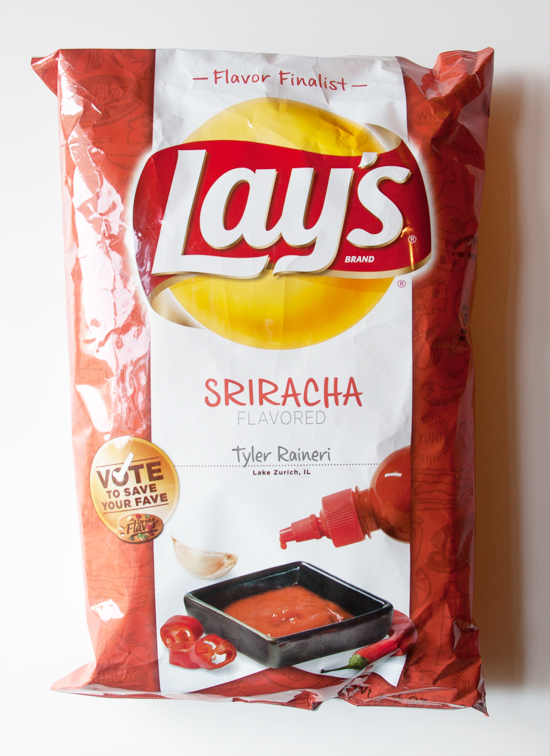 Lay's Sriracha Flavored Potato Chips
Easily the standout winner of the bunch, these slightly sweet and fiery chips were touted as addictive, thanks to their perfect amount of spice and salty bite. On first bite, some felt they could be a touch more spicy, that is until the pleasantly tingly after-burn kicked in, helping these crisps live up to their name. Our one complaint: many felt that they didn't taste exactly like Sriracha as they weren't as garlicky as the much-loved rooster sauce. Overall though, it's worth snapping up a bag to sample yourself.
Tasters' average rating: