Learn How to Make Eplekake, A Norwegian Apple Cake
This story was written by member MénagèreModerne and comes from the Kitchen Goddess group in the YumSugar Community.
This is a very traditional and popular cake here in Norway. It is normally made with heavy cream or milk, but I prefer to use buttermilk to make it lighter, but still get a very moist and fluffy cake. It is delicious served warm with whipped cream, caramel ice cream or vanilla custard or alone at room temperature with a cup of coffee or tea.
To get her recipe, keep reading.
Eplekake - Norwegian Apple Cake
Original Recipe
Ingredients
1 1/2 cup flour
1 1/2 teaspoon baking powder
1/4 teaspoon salt
1/2 teaspoon ground cinnamon
1 cup brown sugar
3/4 stick butter, melted and lightly cooled
3/4 cup buttermilk
2 eggs
1 teaspoon vanilla extract
1 to 2 green apples (I use 1 1/2), peeled, cored, and cut into about 16 thick slices
1 tablespoon sugar for sprinkling
1/2 teaspoon cinnamon for sprinkling
Directions
1. Preheat your oven to 400 F.  Butter and flour an 8 or 9 inch cake pan with removable bottom.

2. In a bowl, mix together the flour, baking powder, salt, and cinnamon. Set aside.

3. In a larger bowl, mix together well the brown sugar, melted butter, buttermilk, eggs, and vanilla. Slowly add the flour mixture to the wet ingredients.

4. Transfer the mixture to the cake pan.  Add the apple slices on top.

5. Mix together the remaining sugar and cinnamon.  Sprinkle evenly on top of the cake.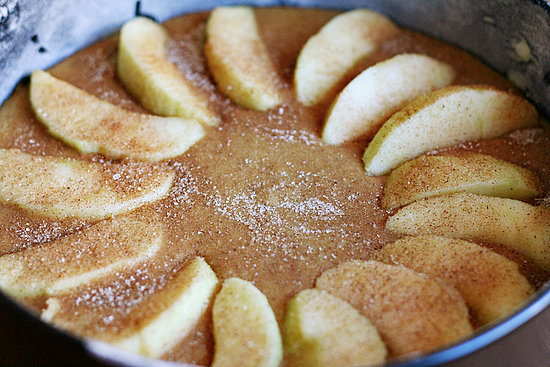 6. Bake for about 30-35 minutes or until the top of the cake is golden and cracking and a toothpick inserted in the middle of the cake comes out clean.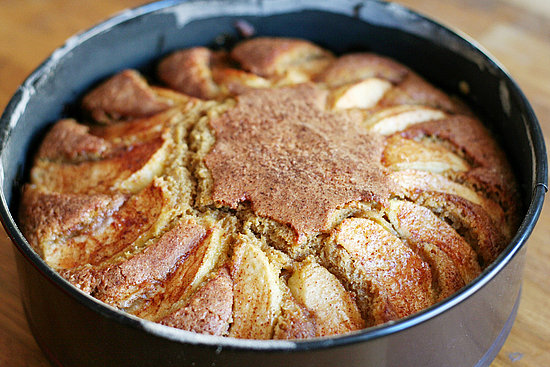 7. Let rest for about 10 minutes before removing from the pan. Transfer the cake to a cake stand or a serving plate.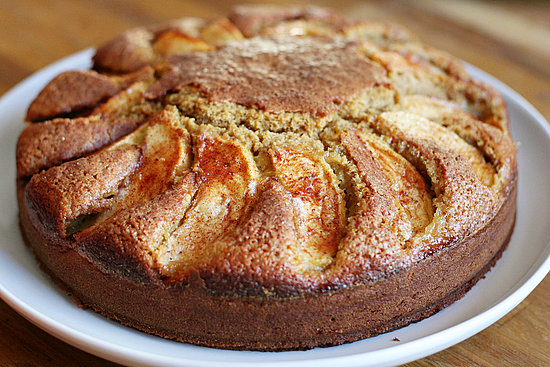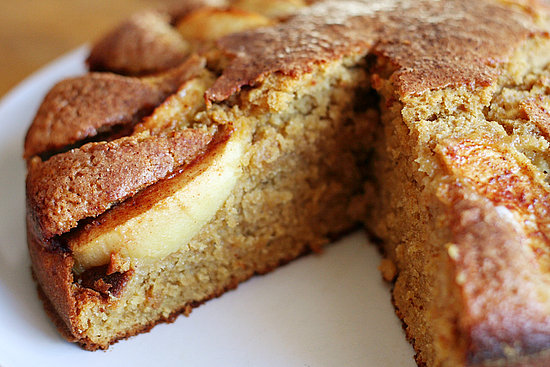 Portions: about 8 slices.
Information
Category

Desserts, Cake

Cuisine

Other