Lemon Curd Recipe
Lush Lemon Curd Comes Together in a Flash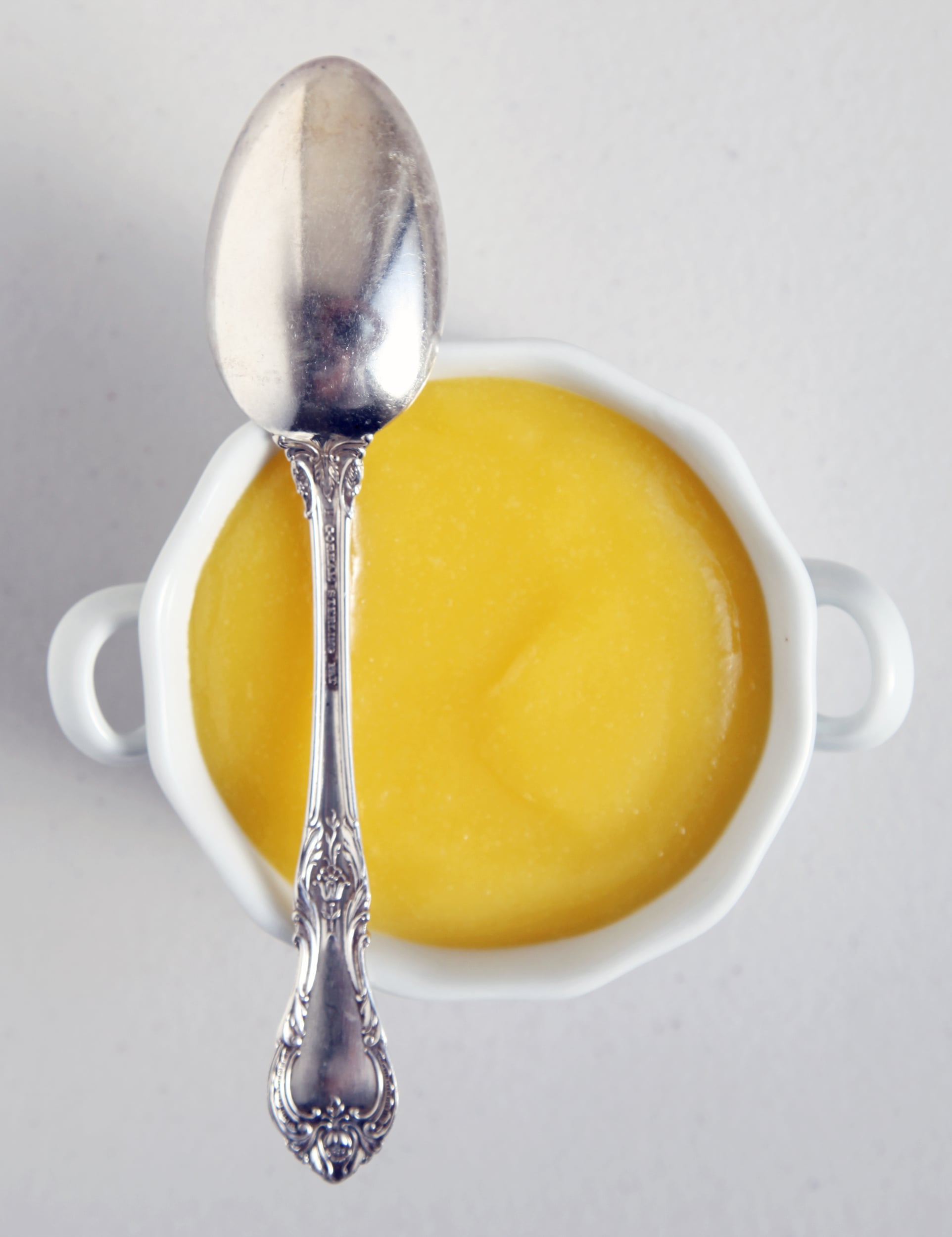 Sweet-tart and lush in texture, lemon curd (or any curd for that matter) is one of my all time favorite foods. Thankfully, it's extremely easy and surprisingly quick to make at home, particularly if you have a slight taste for danger.
Many recipes dictate that lemon curd should be slowly simmered in the bowl of a double boiler, and while this certainly works and is a good alternative for the cautious, it can be a time-consuming process. Instead, I cut the prep time in half by cooking it all in a heavy-bottomed saucepan set over direct heat. Now I know what you're thinking — eggs cooked over direct heat are bound to scramble — but if you set fear aside and implicitly trust that science is on your side*, you'll be left with lemon curd to spare in record time.
Keep reading for the fast and easy recipe.
As for how to employ the tangy British spread, I have ideas aplenty. Try it slathered onto toast, crumpets, or scones, as a filling for tarts and tartlets, swirled into unsweetened yogurt, piped into cupcakes, or enjoy it in its most elemental form: spoon to mouth.
*The acidic lemon juice and sugar act as a buffer, protecting the eggs from coagulating into lumpy scrambled eggs.
Notes
Lemon curd will keep refrigerated for up to one week.
Ingredients
2 whole eggs plus 8 egg yolks, lightly beaten
1 cup (7 ounces) granulated sugar
2/3 cup freshly squeezed lemon juice (from about 6 lemons)
2 tablespoons unsalted butter, cut into small pieces, at room temperature
Directions
Add the eggs, sugar, and lemon juice to a heavy-bottomed saucepan, whisk together to combine.
Cook over medium-low heat, whisking constantly, until it has jelled up slightly and coats the back of a spoon.
Take the pot off of the heat and add the butter cubes one at a time, whisking until they have melted completely.
Strain through a fine-mesh strainer into whatever container you plan to store it in, and cover with plastic wrap, pressing it directly onto the surface of the curd so that it doesn't form a skin. Chill for at least 2 hours before serving.
Makes about 2 cups.
Information
Category

Other, Condiments/Sauces

Cuisine

North American