Leonardo DiCaprio Lyon Coffee
Leonardo DiCaprio Breaks Into the Coffee Biz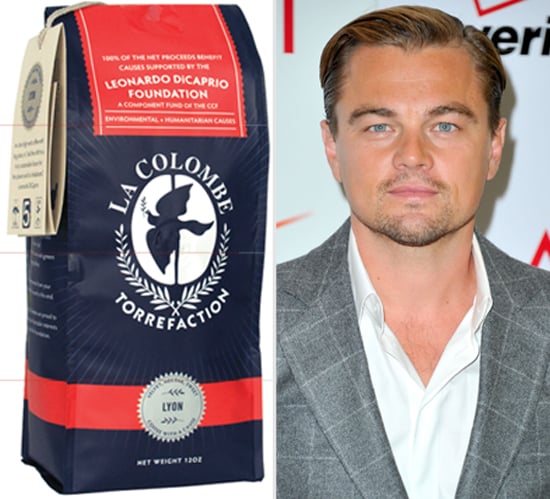 Have a hard time getting up in the morning? Well, you've got more than just coffee to look forward to. Thanks to a new line of coffees, the best part of waking up could be Leonardo DiCaprio in your cup.
Today, The Great Gatsby actor announced he's partnering with La Colombe Torrefaction to produce a new coffee line, Lyon. Its entire net profile will benefit the Leonardo DiCaprio Foundation to promote sustainability for the planet. "Raising awareness on the most pressing environmental issues of our time is more important than ever," DiCaprio said in a statement. "I am thrilled to be a part of this new project with La Colombe that will help aid the shift to a truly sustainable future for the planet and its inhabitants."
Starting today, the coffee will appear online and on shelves in Williams-Sonoma stores across the country, as well as select Whole Foods Markets. Will you try one of Leo's new coffees?