Lesser Known Wine Varietals
4 Wine Varietals You Should Know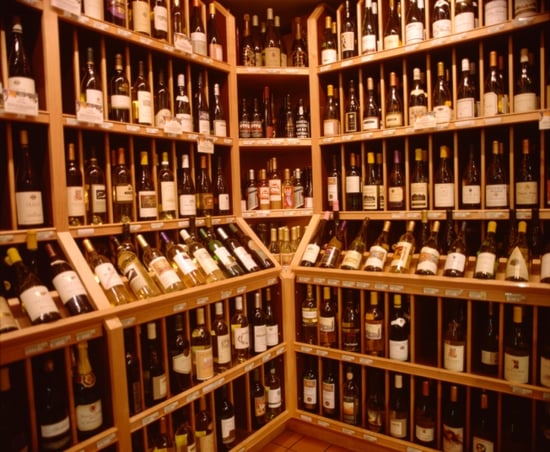 With the United States officially surpassing France in total wine consumption, wine drinkers aren't just about Chardonnay and Cab — they're into New Zealand Sauvignon Blanc, Argentinian Malbec, and Australian Shiraz, too.
But beyond the usual suspects, there are plenty of grape varietals out there are that have flown under the radar. Take the time to seek them out, as they've got distinct flavor characteristics and are generally awesome values. For some of our favorites, keep reading.
Vermentino: This late-ripening white is huge all over the Mediterranean in areas such as Sardinia, Corsica, Tuscany, and Languedoc-Roussillon region of France. Think of it as a cross between Sauvignon Blanc and Viogner; it has a floral, fruity bouquet, but a tart, high-acid finish. This über-zippy, mineral-driven personality is the ideal match for grilled or lightly prepared fish.
Malvasia Bianca: Despite being one of the most widely planted white grapes in the world, Malvasia still isn't a household name. The white grape can be found everywhere from Italy and Croatia to Brazil and the Canary Islands, and can range in finish from dry to very sweet. Its honey and spice notes are ideal with grilled vegetables or seafood (for a dry version) or with a fruit-based pastry (for a dessert wine).
Charbono: Charbono's an obscure French variety that's now grown in a handful of California vineyards. If you're lucky enough to find it, you'll notice its inky purple color, notes of tar, pepper, and leather, and long, soft finish — the perfect wine to stand up to a hefty protein like beef, boar, or venison.
Agiorgitiko: Greek wines are some of the world's best values today, and Agiorgitiko (pronounced "eye-your-YIH-tico") is one of the country's most noble (and widely seen) red grapes. It's likened to Merlot by many for its soft tannins, blending capabilities, and balanced acidity. Try matching its cherry and berry aromas to another one of Greece's great legacies: braised lamb.
Have you tried Vermentino, Charbono, Malvasia, or Agiorgitiko? What are your favorite unknown varietals?