Let's Dish: Top Chef 4.10 — Light n' Healthy
Let's Dish: Top Chef 4.10 — Light n' Healthy This week's Top Chef took another turn towards the catering when the cheftestants had to cook for the folks at the Chicago Policy Academy. In the end we traded in last week's wedding wars for lunchbox wars. We also got a nice dose of against the grain drama. Did you watch? What did you think? Check out my thoughts and tell me yours when you
.
Once the episode started I got three emails from pals declaring their love for guest judge Sam Talbot. Are you on the same page as them?
Did you like the salad challenge? I thought Antonia's poached egg salad was total food porn. Even Sam said it was sexy!
I groaned a bit when I found out the elimination challenge was another catering-type challenge.
Do you think Spike spent more time trying to mess with his opponents than he did planning his meal?
You know, I couldn't help but think of former cheftestant Ryan Scott. He headed up Myth Cafe, which was known for their great boxed lunches. Too bad he didn't make it this far.
Okay the big drama came from Lisa's camp. Do you think someone really sabotaged her rice?
I thought it was interesting that Stephanie and Dale were the best in this challenge. They're both from the Chicago area and I wondered if that helped them at all.
Do you think Dale deserved to win? Who had your vote?
It was tense at judge's panel. Do you think it was bad of Lisa to call out the fact that Andrew didn't follow the rules to a T?
And finally, who are you rooting for now? Got any votes for the top four?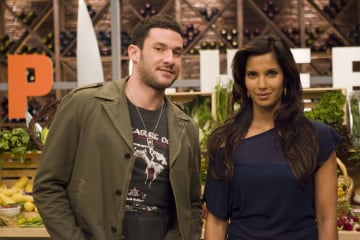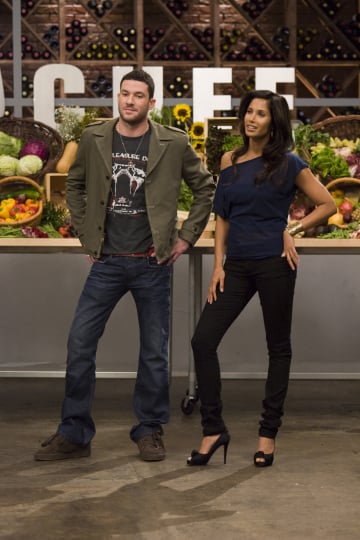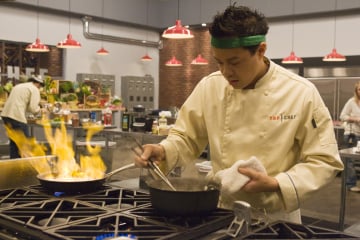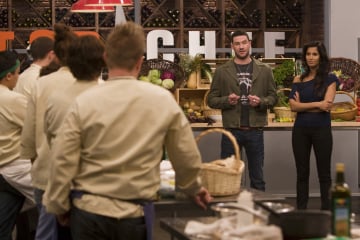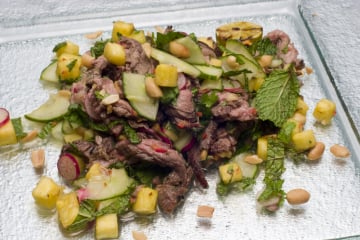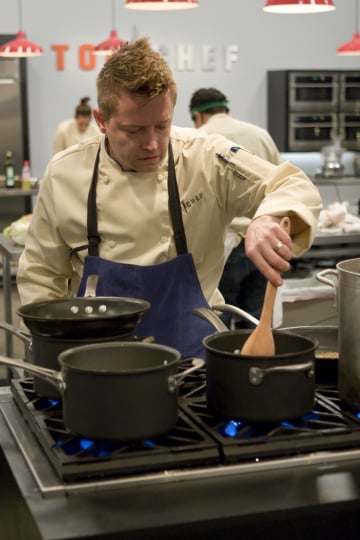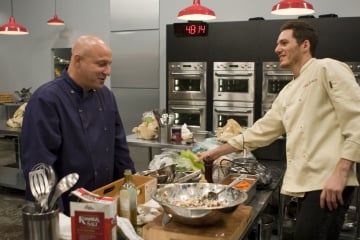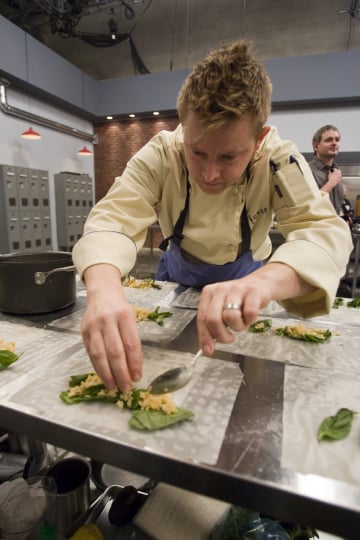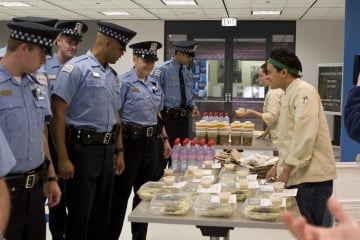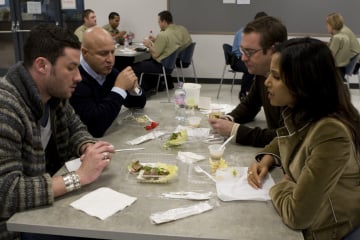 Photos courtesy of Bravo