Let's Dish: Top Chef 4.11 — The War Is On!
Let's Dish: Top Chef 4.11 — The War Is On! I'd been waiting for last night's Top Chef all season long. Restaurant wars is definitely one of my favorite challenges, and the latest incarnation didn't disappoint. There was drama, cheesy decor, botched meals, and chefs all dressed up. Were you watching? What did you think of the outcome? To find out what I thought,
.
What did you think of the quickfire challenge? I liked having to see them do a kitchen staple.
Bourdain quotes aside, my favorite quote of the night came from Dale. Did you laugh when he said, "Not to say that Nikki's personality was horrible, but it's one less to deal with."?
I know Lisa comes across as a bit whiny, but seriously, did they really think they could find all their ethnic food needs at Whole Foods?
When Chef Tom said he wouldn't be there, I was trying to figure out what they would do instead. I was surprised and then kicked myself for not guessing the Bourdain fill-in. How about you?
Speaking of Bourdain, what was your favorite Bourdain quote of the night? I think mine was, "Silver and purple? I don't know, I feel like I'm in the back of Prince's van."
Spike in a suit: Love it or Hate it? And don't tell me you missed the hat.
Which of the former contestants would you have chosen as your sous chef?
Were you glad Stephanie won?
Discuss Dale and Lisa's fighting. Do you think their relationship ruined the challenge from the start?
Do you think Dale should have gone home? Wasn't his teary-eyed goodbye sweet?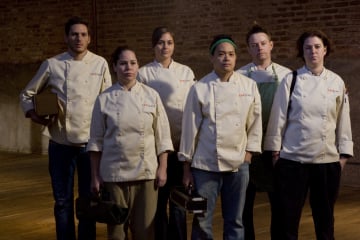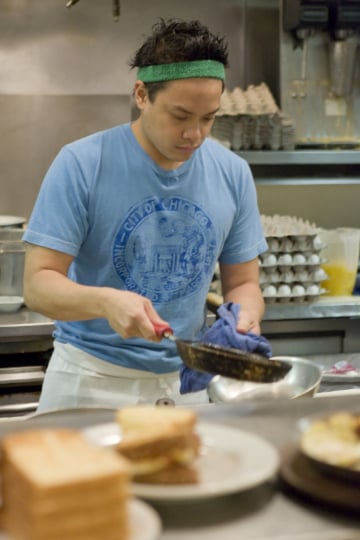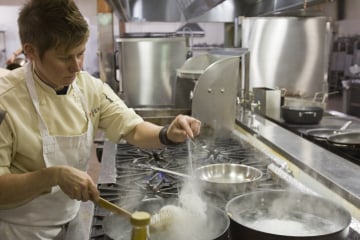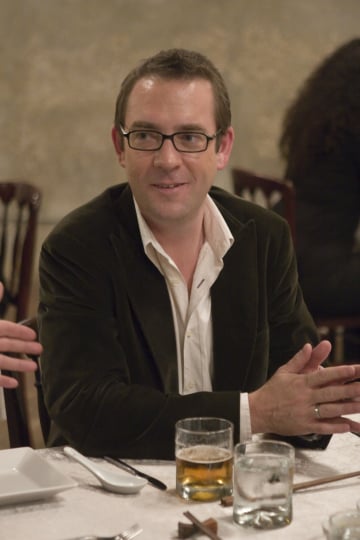 Photos courtesy of Bravo