Let's Dish: Top Chef 4.12 — Off to the Butchers
Let's Dish: Top Chef 4.12 — Off to the Butchers After last night's Top Chef we are finally down to the final four. However before we can head to Puerto Rico, we have to chat about the final elimination. Unlike some of the previous challenges, I was really excited to see the chefs in the kitchen. Watching them work in their natural environment was refreshing and fun, and seeing Chef Tom come help them was also exciting. So what did you think of it? Find out what I have to ask when you
.
Did the quickfire make you nervous? I always get nervous when knives and timers mix.
When they were cooking the quickfire, what did you think of all the butter Antonia was basting her steak in?
Say what you want, but you have to admit that Spike's butchering skills did seem pretty impressive, no?
Would you eat peanut butter mashed potatoes?
Wasn't it nice to see the three former winners? Did you notice how Ilan was only in a t-shirt?
I loved that they got to work with Chef Tom in the kitchen, how about you?
What do you think about Spike insulting Rick Tramonto for having frozen scallops? Do you believe that he was sincere about not knowing where that comment came from?
Weren't they all cute in their hand-holding solidarity?
Do you think Stephanie deserved to win? Which dish did you want to try?
What do you think about Spike leaving? Do you think he should have left over Lisa?
And finally, a bonus question. Who do you want to win the whole thing?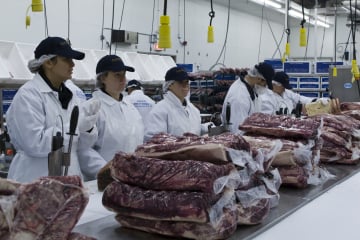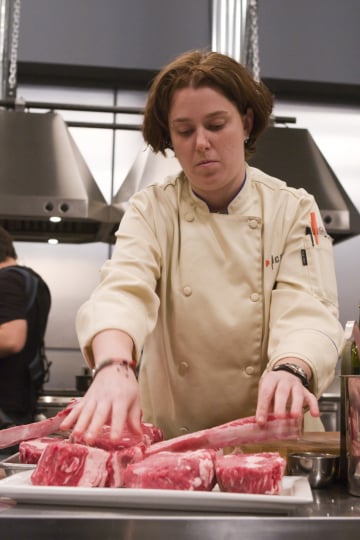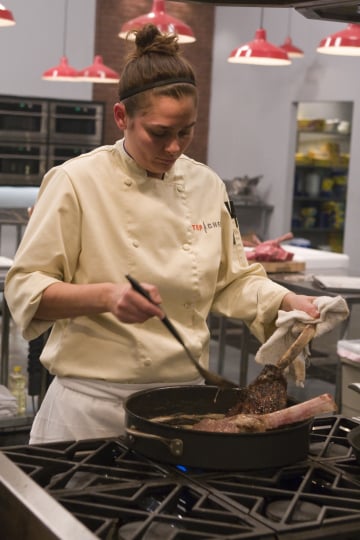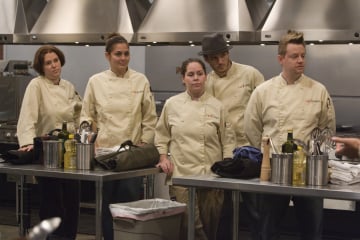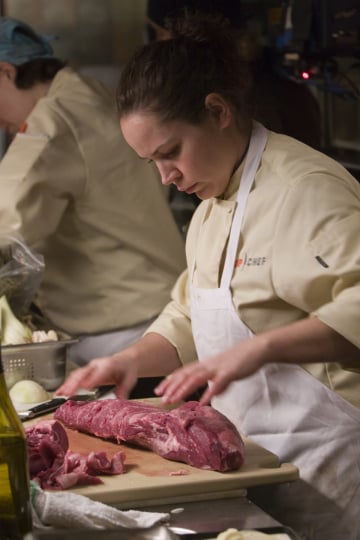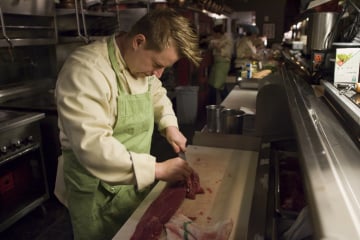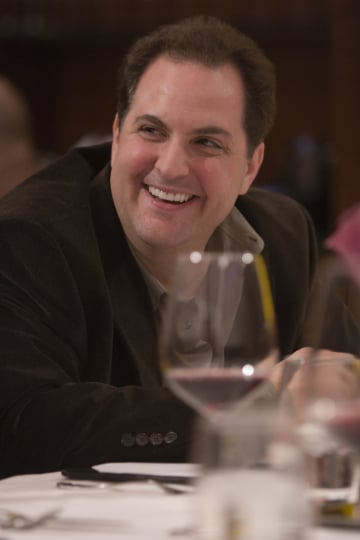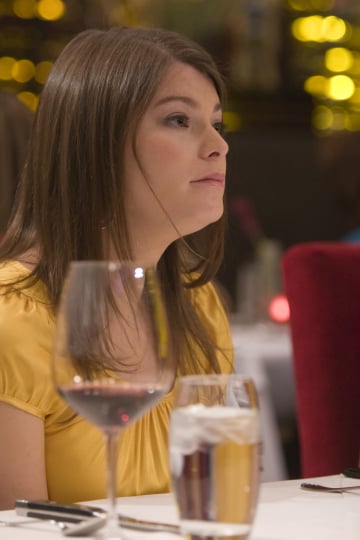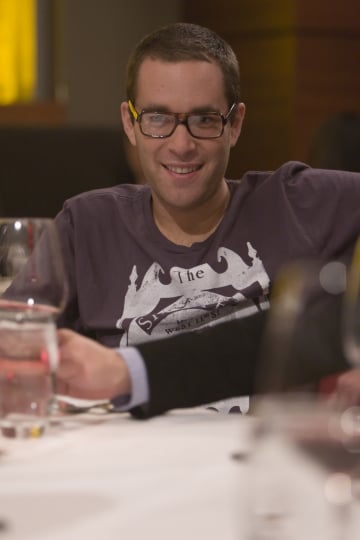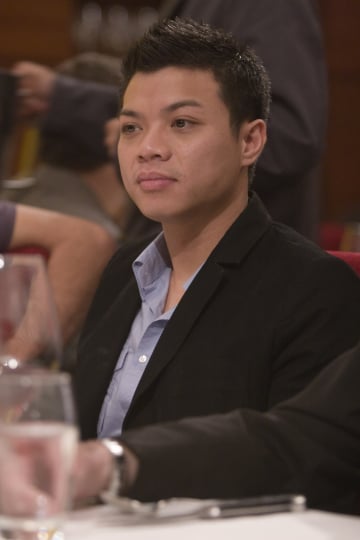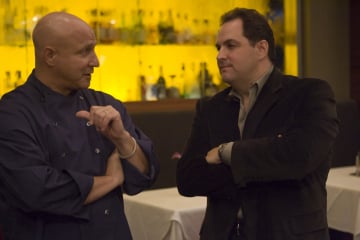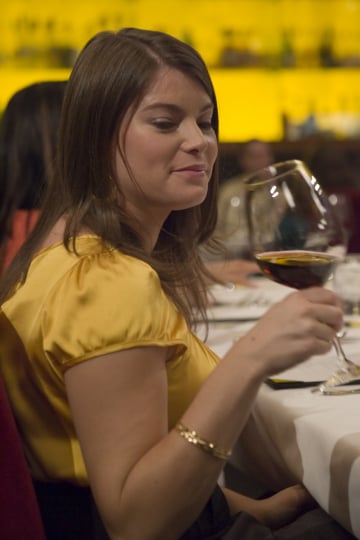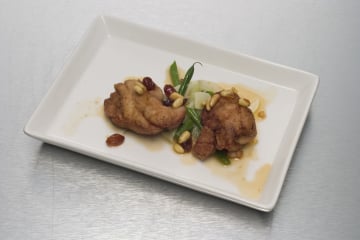 Photos courtesy of Bravo