Let's Dish: Top Chef 4.7 — Improv
Let's Dish: Top Chef 4.7 — Improv What did you guys think of the latest episode of Top Chef? I thought it was a fun challenge, with a lot of interesting twists along the way. Incorporating Chicago's Second City Improv group was an intriguing way to liven up the challenge. In fact, I thought it was so much fun, I didn't even mind that it was a team challenge instead of a solo challenge. What did you think of it? I've got my usual full list of things to discuss, so let's dish! Get started, just
.
When the episode started, didn't you just want to dive into that dessert table?
I liked the way the elimination round dishes were created — by the drunken Second City audience — how about you? Did you think it was fun, or would you have whined the whole time like Lisa did?
Spike and Andrew on a team together? Oh man, that just looked like too much ridiculousness.
What did you think of Richard's Seinfeld impression? Something tells me he should stick to food — which I think he does so creatively — and stay away from the improv.
Which dish did you think looked the best? I really wanted to try the winning beef-flavored tofu.
Did Ted Allen's not Polish comment crack you up or make you uncomfortable?
I thought it was interesting that Spike's soup was in the top. What do you think Zoi was thinking as she was watching the episode? Remember, she got sent home because her team decided to do a different dish than Spike's soup.
Did you think it was crazy that Antonia and Lisa didn't do a real Polish sausage dish?
I was really bummed to see the final San Franciscan pack her knives and go. Do you think it was interesting that the last three eliminated folks have all been from SF?
So who are you rooting for? I'm going to go out on a crazy limb and say final three: Stephanie, Richard, Dale. What do you think?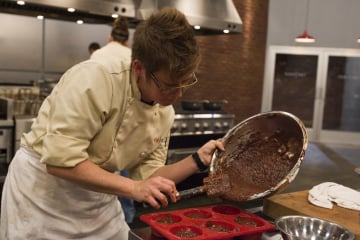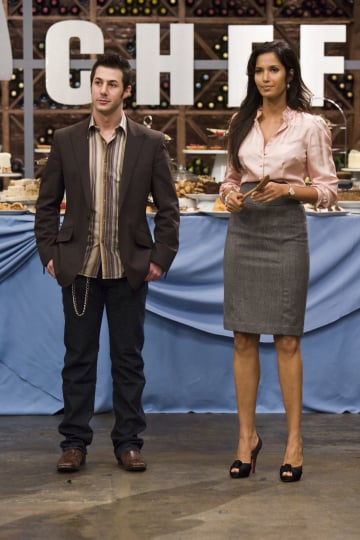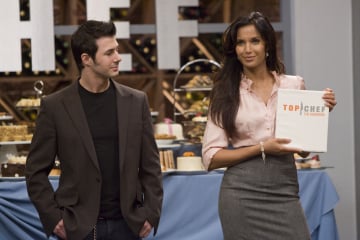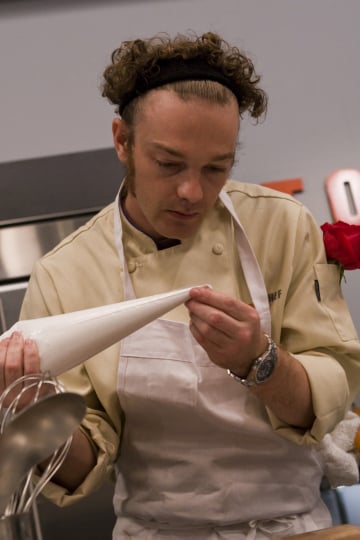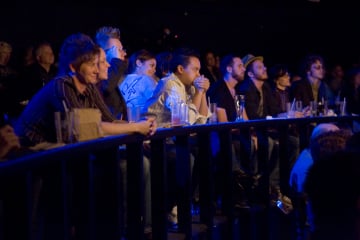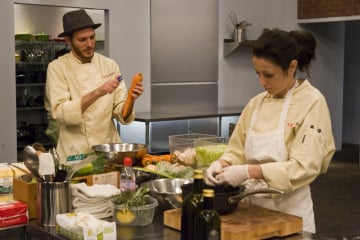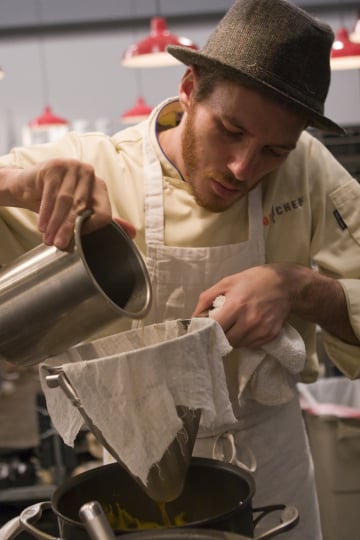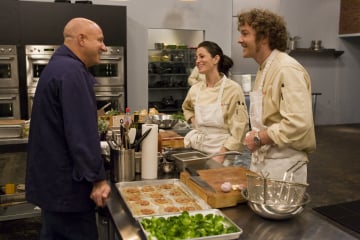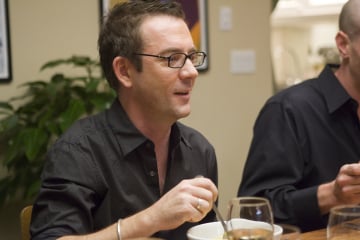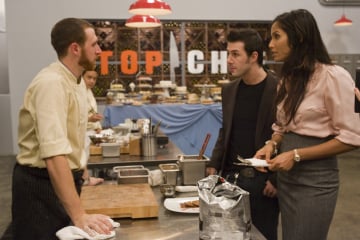 Photos courtesy of Bravo