Let's Dish: What's the Best Mexican You've Ever Had?
Let's Dish: What's the Best Mexican Food You've Ever Had?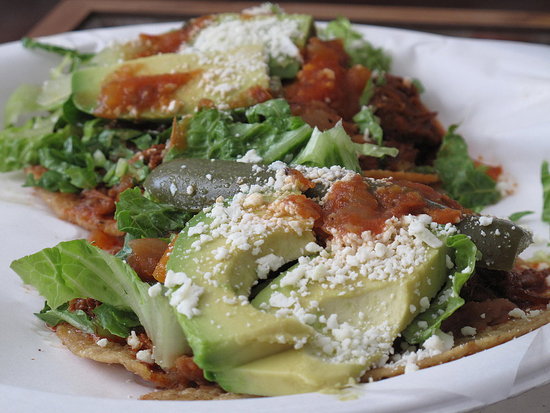 In honor of Cinco de Mayo, let's pause for the cause to talk about one of the world's greatest cuisines: Mexican. My passion for it stems from the culinary diversity of its regions, from the moles of Oaxaca to posoles of the Yucatan and everything in between. It's how I discovered ingredients like tomatillos, sapotes, and huitlacoche. I'm no expert on the cuisines of Mexico, but I do know what tastes good. One of my favorite farmers market stands in San Francisco, Primavera, really hits the spot with its tostadas, which are made from organic stone-ground masa. What's the best Mexican you've ever had?