Let's Dish: What Do You Think of Top Chef 7 so Far?
Let's Dish: What Do You Think of Top Chef 7 so Far?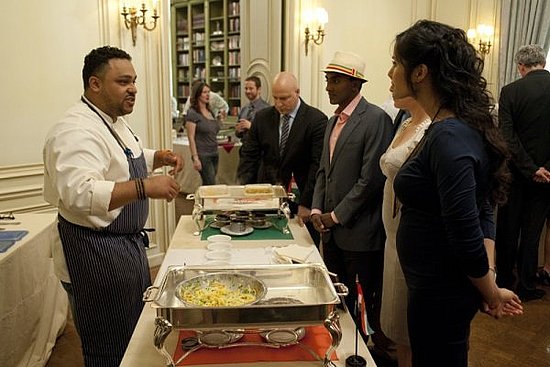 In a previous life (or at least what feels like one), Thursday mornings used to be Top Chef talk time at the Sugar office. We would hem and haw over which Voltaggio brother made the more appetizing dish, or laugh over Fabio Viviani's unintentional jokes.
But these days, there is no commiserating over the bad judgments that took place on Bravo the night before. Many of the contestants, it seems, are much older and just care to promote their restaurants. The biggest drama of last night had something to do with stolen peas — at least that's what I think. Even Tom and Gail seem a little disinterested. As PartySugar put it: "The best thing about last night's episode was the hot young politician."
I couldn't agree more; in fact, I don't even care who wins this season. Like I said before, I think the show has lost its luster. What do you think of Top Chef: Washington DC so far?