Light Chocolate Mousse Recipe
Lightened-Up Chocolate Mousse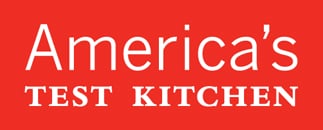 We've got a new partnership with the recipe, equipment, and product testing gurus at America's Test Kitchen. They'll be sharing some of their time-tested recipes and technical expertise with us weekly. Today, a classic dessert recipe, chocolate mousse, gets a makeover.
April 3 may be National Chocolate Mousse Day, but our recipe makeover for this rich, chocolaty, elegant dessert is tasty enough to make any day.
What's the secret to cutting fat and calories without compromising taste and texture? An Italian meringue, which is made by whipping egg whites with a sugar syrup. It gives our chocolate mousse a creamy lushness without adding any fat.
Test Kitchen Tip: To make an Italian meringue, pour hot sugar syrup into the whipped egg whites, but avoid touching either the beater or the sides of the bowl. If the syrup hits the beater or bowl, it will stick to them rather than be incorporated into the eggs.
See the recipe when you keep reading.
More stories from America's Test Kitchen:
We Prove It: Cooking Onions Slowly in Oil Is Worth It
3 Tips that Prove Coffee Makers Aren't Just For Coffee
Secrets to Rustic Boule (Round Bread Loaf)
Notes
Recipe Makeover by America's Test Kitchen
Before: 270 calories, 22 g fat, 13 g saturated fat
After: 200 calories, 9 g fat, 5 g saturated fat
Why This Recipe Works: For a creamy mousse without the cream, we used an Italian meringue. A trio of chocolates delivered big chocolate flavor. If desired, 2/3 cup semisweet chips can be substituted for the semisweet chocolate. For an elegant finish, top with white chocolate shavings if desired.
Ingredients
4 ounces semisweet chocolate, broken into pieces
1/3 cup white chocolate chips
2 tablespoons cocoa
6 tablespoons plus 1/3 cup water
1 teaspoon vanilla extract
1/3 cup (2 1/3 ounces) sugar
3 large egg whites, room temperature
1/4 teaspoon cream of tartar
Directions
Combine semisweet chocolate, white chocolate chips, cocoa, 6 tablespoons water, and vanilla in medium bowl set over large saucepan of barely simmering water, making sure water does not touch bottom of bowl. Heat mixture, whisking often, until chocolate is melted and mixture is smooth, about 2 minutes; set aside to cool slightly.
Bring remaining 1/3 cup water and sugar to boil in small saucepan over medium-high heat; cook until mixture is slightly thickened and syrupy (about 235 degrees on candy thermometer), 3 to 4 minutes. Remove from heat; cover to keep warm.
Using stand mixer fitted with whisk, whip egg whites and cream of tartar together on medium-low speed until foamy, about 1 minute. Increase speed to medium-high and whip until soft peaks form, 2 to 3 minutes.
Reduce speed to medium and slowly add hot syrup, avoiding whisk and sides of bowl. Increase mixer speed to medium-high and continue to whip until meringue has cooled slightly (just warm) and is very thick and shiny, 2 to 5 minutes.
Gently whisk one-third of meringue into chocolate mixture until combined, then gently whisk in remaining meringue. Divide mousse evenly among six 4-ounce ramekins or pudding cups. Cover tightly with plastic wrap, and refrigerate until set, at least 12 hours or up to 3 days. Serve.
Serves 6.
Nutritional information per serving: 200 calories, 9 g fat, 5 g saturated fat, 5 mg cholesterol, 30 g carbohydrates, 4 g protein, 2 g fiber, 40 mg sodium
Information
Category

Desserts, Puddings/Mousse

Cuisine

North American