Lime Shortbread cookies
Sweet 'n' Tart Shortbread Cookies
Overcome by a cookie craving, I baked up something light and summery to suit the season. These cookies are perfect for hot months when chocolate-laden desserts are too heavy. Flavored with lots of lime, these scrumptious cookies are sweet yet sour with a light, crumbly texture. The bite-sized treats are the ideal finish to a picnic or BBQ. The recipe is simple, but be sure to bake the cookies to a light golden perfection, otherwise, the zesty lime flavor is lost to the buttery shortbread. To learn how to make these shortbread cookies with a refreshing lime twist
!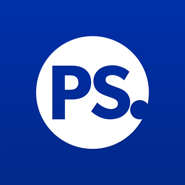 Ingredients
12 tablespoons (1 1/2 sticks) unsalted butter, room temperature
1 cup confectioners' sugar
Grated zest of 4 limes
3 tablespoons freshly squeezed lime juice
1 tablespoon pure vanilla extract
1 3/4 cups, plus 2 tablespoons all-purpose flour
2 tablespoons cornstarch
1/4 teaspoon salt
Directions
In the bowl of an electric mixer fitted with the whisk attachment, cream butter and 1/3 cup sugar until fluffy. Add lime zest, juice, and vanilla; beat until fluffy.
In a medium bowl, whisk together flour, cornstarch, and salt. Add to butter mixture, and beat on low speed until combined.
Between two 8-by-12-inch pieces of parchment paper, roll dough into two 1 1/4-inch-diameter logs. Chill at least 1 hour.
Heat oven to 350 degrees. Line two baking sheets with parchment. Remove parchment from logs; slice dough into 1/8-inch-thick rounds. Place rounds on baking sheets, spaced 1 inch apart.
Bake cookies until barely golden on the edges, about 8-10 minutes. Transfer cookies to a wire rack to cool slightly, 8 to 10 minutes. Place remaining 2/3 cup sugar in a resealable plastic bag. While still warm, place cookies in the sugar-filled bag; toss to coat. Bake or freeze remaining dough. Store baked cookies in an airtight container for up to 2 weeks.
Makes 6 Dozen Cookies.
Information
Category

Desserts, Cookies