Lindemans Framboise Lambic Review
Beer of the Day: Lindemans Framboise Lambic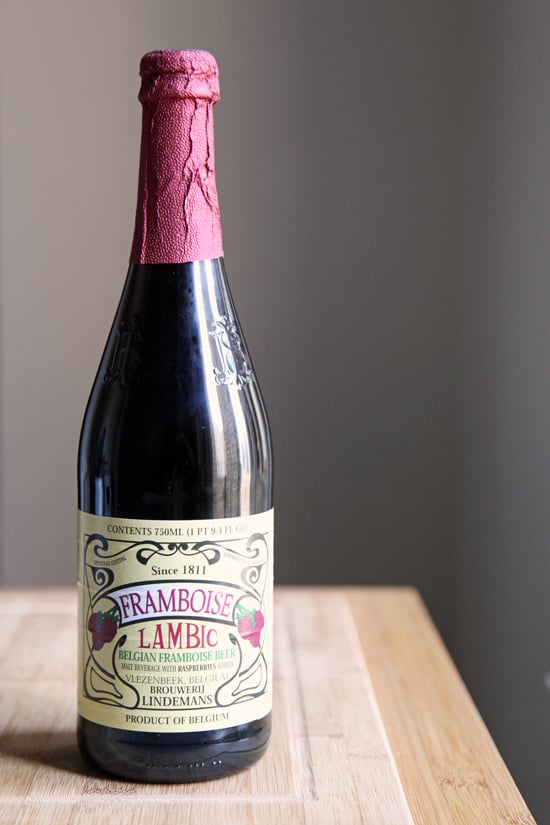 Craving a beer with a real sense of place? Look no further than lambic, a Belgian style of beer exclusive to a region near Brussels roughly 15 by 75 miles in size. This style of beer is made in a rather unique process involving no added yeast; rather, it's fermented with naturally occurring yeast native to the air in the region where it's brewed, much in the same way that sourdough bread is produced.
Perhaps the most popular version of lambic stateside is a raspberry-based dessert iteration: Lindemans Framboise Lambic ($12). Fermented in a two-part process, this vibrant ruby-hued brew gets its start as a traditional lambic, with an initial ferment of a mash of malted barley, unmalted wheat, and wild yeast; later, raspberries are added for a secondary fermentation, all in all lasting more than two years. Background aside, what does it taste like?
I am, and have been for a long time, an ardent fan of this style of beer (Lindemans' in particular) but could see how it might not be for everyone. Sweet-tart and closer in flavor to a malted raspberry soda than a typical beer, love it or hate it, you'll likely have a strong opinion when it comes to this fizzy sipper. I often tote a bottle to picnics (make sure to bring a wine opener, as it's protected by both a bottle cap and cork), where its refreshing effervescence and mild alcoholic kick (2.5 percent) are appreciated. I pair mine with nutty salty-sweet cheeses like Pleasant Ridge Reserve or a long-aged candy-sweet gouda. For a truly decadent treat that plays up its soda-like qualities, try it in lieu of root beer for a Framboise float. Do you like fruity brews?