Linguine With Clams Two Ways — Beginner and Expert
Linguine with clams: The dish is an Italian classic for a reason — because it's a crowd pleaser. Once upon a time, I didn't enjoy eating clams, but I would make an exception for linguine con vongole. The bounciness of the clams, the briny flavors, the chewy linguine flavored with white wine all come together to make the ultimate comfort dish. Both of these dishes are relatively simple, but the second recipe calls for fresh clams, which then get a treatment on the grill. If you're unsure of your cooking level, you might try the first recipe, and then follow it up a few weeks later with the second. To see both,
.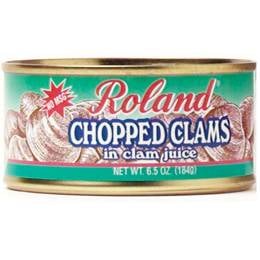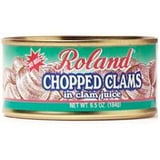 Ingredients
4 ounces uncooked linguine
3/4 chopped green pepper
1 small onion, chopped
2 garlic cloves, minced
1 tablespoon olive or vegetable oil
1 tablespoon butter
1/4 to 1/3 cup clam juice
1/4 to 1/2 teaspoon dried basil
1/4 teaspoon salt
Pepper
Crushed red pepper flakes
1 can or 6-1/2 ounces minced clams, drained
Directions
Cook pasta according to package directions.
In a small skillet, sauté the green pepper, onion and garlic in oil and butter until almost tender.
Stir in the clam juice, basil, salt, pepper, and red pepper flakes. Bring to a boil. Reduce heat. Simmer, uncovered, for 5 to 7 minutes.
Stir in clams, and heat through.
Drain pasta and transfer to a bowl. Pour sauce over pasta, tossing to coat.
Serves 2.
Information
Category

Main Dishes, Shellfish

Cuisine

Italian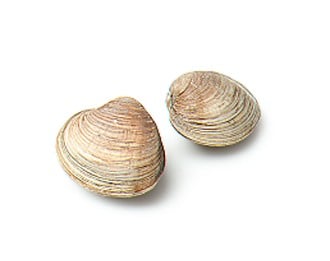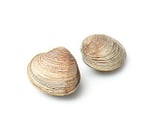 Ingredients
1/4 cup extra-virgin olive oil
4 garlic cloves, chopped
1 1/2 teaspoons finely grated lemon peel, divided
3/4 teaspoon dried crushed red pepper
1 1/3 cups Sauvignon Blanc or other non-oaky white wine
2 1/2 tablespoons fresh lemon juice
3 canned anchovy fillets, minced
2 tablespoons chopped fresh Italian parsley, divided
Coarse kosher salt
4 dozen small clams (such as littleneck), scrubbed
12 ounces linguine
Lemon wedges (for garnish)
Directions
Heat olive oil in small deep saucepan over medium-low heat.
Add garlic, 3/4 teaspoon lemon peel, and crushed red pepper. Sauté until garlic is soft, about 3 minutes.
Add wine, increase heat, and boil until mixture is reduced to 1 cup, about 6 minutes.
Remove sauce from heat; mix in lemon juice, anchovies, 1 tablespoon parsley, and remaining 3/4 teaspoon lemon peel. Season with coarse salt.
Prepare barbecue (high heat). Arrange clams on grill rack. Cover grill. Cook clams 5 minutes.
Uncover and cook without turning until clams open. Transfer to rimmed baking sheet as they open, retaining juices in shells, about 5 minutes longer (discard any clams that do not open).
Meanwhile, cook pasta in large pot of boiling salted water until just tender but still firm to bite. Drain pasta and divide among 4 large shallow bowls.
Arrange 12 clams in shells with juices on pasta in each bowl. Spoon sauce over. Garnish with lemon wedges and sprinkle with 1 tablespoon parsley.
Serves 4.
Information
Category

Main Dishes, Shellfish

Cuisine

Italian