Mackie's of Scotland Introducing Haggis Chips to the US
Would You Eat Haggis-Flavored Chips?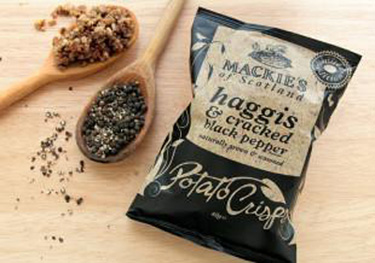 If Late Night Tacos at Midnight and Fully Loaded Baked Potato aren't exciting chip flavors for you, then look out for haggis-flavored potato chips, coming soon to a store near you.
For those unfamiliar, haggis is a traditional Scottish dish of sheep innards simmered in a casing of sheep stomach.
Perhaps the Scotch are counting on the legendary delicacy to catch on: last week, Great Scot International announced it would be introducing Mackie's Haggis & Cracked Black Pepper Chips at the Fancy Foods Show in January.
Although the snack won the 2010 Scottish Food and Drink Excellence Award, it certainly isn't for the faintest of stomachs — no pun intended. Do you suppose you'd be able to eat more than one?