Mad Men Party
Serve Up Dinner, Mad Men-Style, With a Season 6 Viewing Party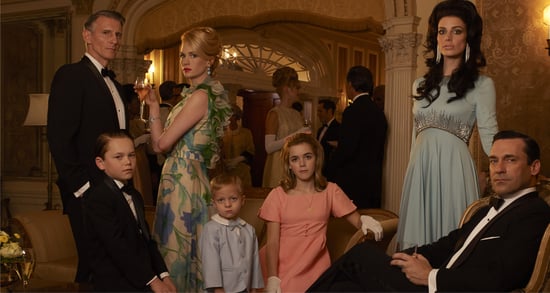 Who's excited about the return of Mad Men on Sunday? We are! Kick off season six in style with an intimate viewing party. Invite family and friends over for an evening that will take everyone back to the early '60s. Serve up old-fashioned eats and play music from the era like Ella Fitzgerald and Etta James. Ask that women dress up like Joan or Betty, and that the men wear suits and hats or sweater vests.
Retro Cocktails
Pick classic cocktails from the Mad Men era like an old fashioned, Campari with a twist, or a gimlet to serve up all night long.
Updated Appetizers
Serve updated versions of more traditional eats. Start with marinated olives to go with your first round of drinks. Then bring out shrimp cocktail with three dipping sauces: cocktail sauce, peanut sauce, and barbecue sauce.
Steakhouse Favorites
A crisp and classic wedge salad is a perfect first course. Follow that up with a hearty meal of New York strip steak and potato gratin.
Chocolate Fondue
Retreat to the couch to watch the premiere and set up a chocolate fondue spread on the coffee table, complete with fresh fruit and marshmallows. After dessert, break out your tumblers and your favorite whiskey (we suggest Redbreast Irish whiskey) and toast to a successful '60s premiere party.
How do you plan to celebrate the return of Mad Men?
— Additional reporting by Anna Monette Roberts