To experience a wedding [1] cake tasting, you typically have to get married. But Magnolia Bakery recently let us in on the (usually) once-in-a-lifetime experience with a tasting of its new wedding cakes [2]. We gathered a team of sweet-toothed editors to diligently taste five flavors of cake — carrot cake, red velvet, devil's food, classic vanilla, and lemon meringue — and share their thoughts. Go behind the scenes of what it's like to experience a wedding [3] cake tasting and which cakes were the biggest hits with our editors.
What to Expect From a Wedding Cake Tasting
Typically at any wedding cake tasting, the couple will select three to four flavors to sample; the bakery then provides slices or small cakes in each flavor. At Magnolia, clients choose three flavors, and the bakery selects one then serves up all four choices as miniature cakes — each about the size of a large coffee mug. (Note: though Magnolia ships many of its desserts nationwide, it does not ship wedding cakes.)
For simplicity's sake, couples are advised to choose just one flavor for a wedding, rather than mixing and matching tiers, so that guests aren't scrambling to get the specific flavor they want and the party doesn't run out of one flavor. Guests can also opt for a "deconstructed dessert table," which features an assortment of cake shapes and flavors.
Source: Magnolia Bakery [4]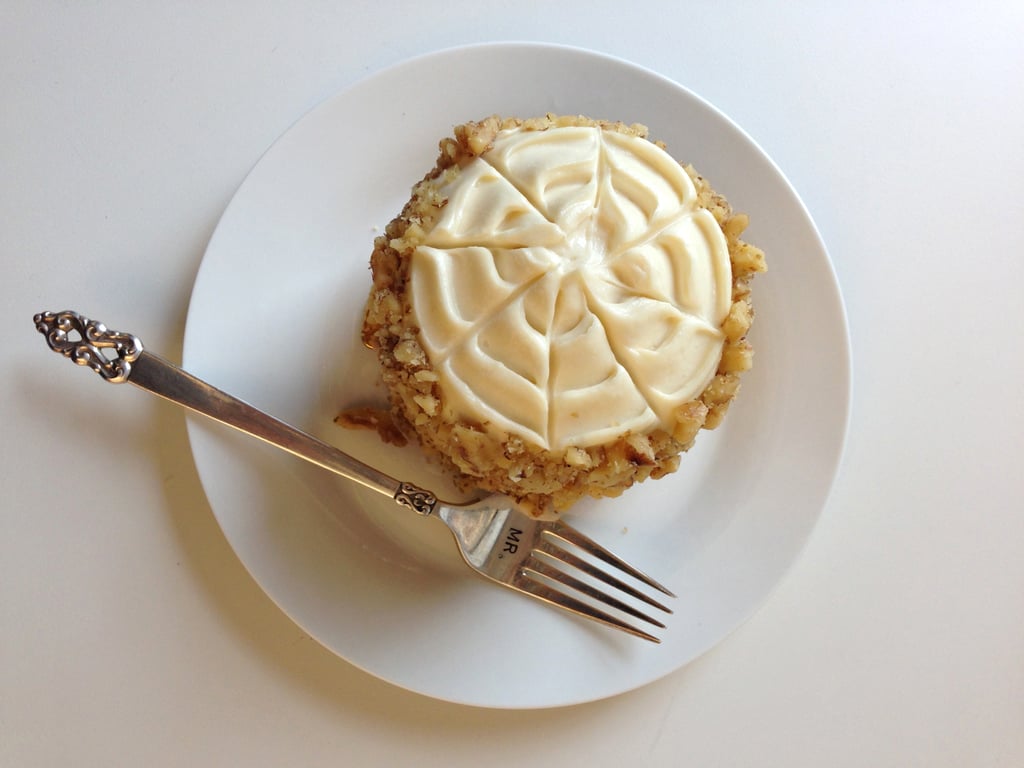 Carrot Cake
Many of the tasters declared the carrot cake their favorite of the five cakes and even their favorite carrot cake of all time. The robust cream-cheese frosting provided the perfect balance to the sweet, incredibly nutty cake. Some found it too nutty, while others savored the nuts, but everyone agreed that it was complex and not too sweet. One taster also noted that you "can really taste the carrot flavor — so delish!"
Photo: Nancy Einhart
Devil's Food With Chocolate Buttercream
"This tastes expensive!" said one taster of this incredibly rich chocolate cake (pictured foreground), which was a spot-on way to capture the flavor of a classic chocolate cake with slightly bitter dark chocolate undertones. Though it didn't taste too sweet, the cake delivered a sugar high within a few bites, because it was incredibly dense, almost like a flourless chocolate cake.
Classic Vanilla With Vanilla Buttercream
Though our tasters preferred the more exotic devil's food and carrot cake flavors, we admitted that this was a classic and delicious vanilla cake (pictured background) with just the right amount of sweetness — and maybe a touch too much frosting. But still, it would be hard to go wrong with this choice.
Photo: Nancy Einhart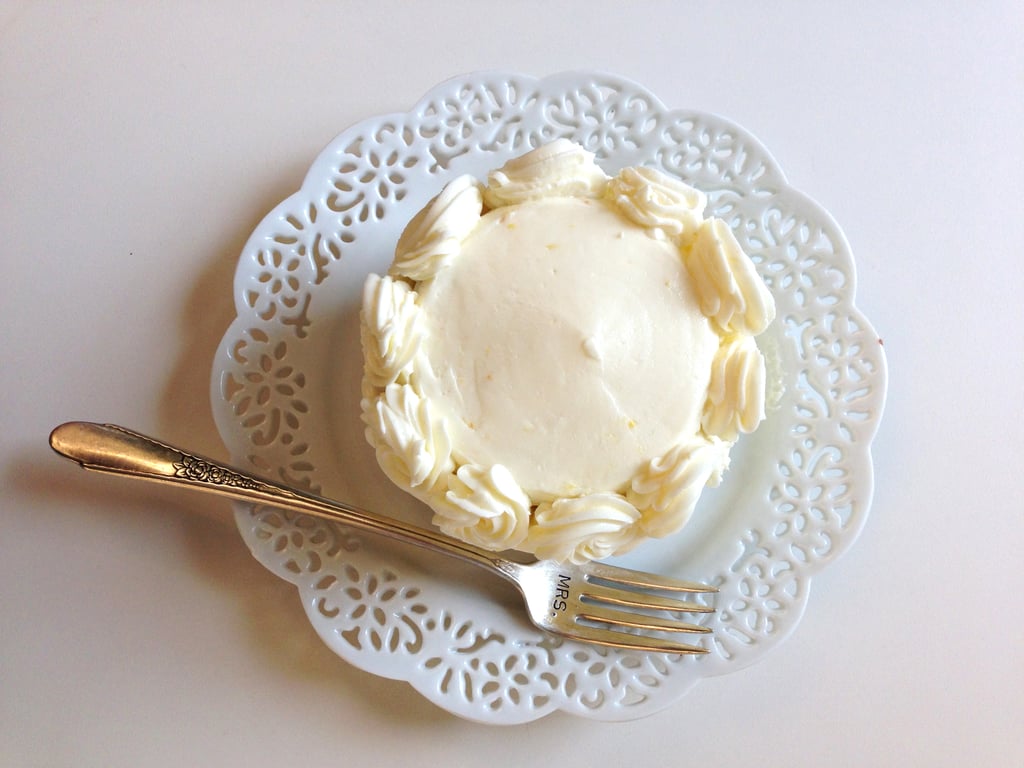 Red Velvet With Whipped Vanilla Frosting
Topped with vanilla frosting rather than the standard cream-cheese frosting, this red velvet cake was dense, flavorful, and not too sweet, which made the vanilla frosting a welcome addition. "Not too chocolate, which I love," said one taster. "I liked the frosting combo, as it kept things light."
Lemon Meringue With Buttercream Frosting
This dainty lemon cake (tragically, not pictured) had fresh lemon-curd filling, which won over even those of us who normally pass on lemon cake. Said one taster, "It tasted like real lemons, not the artificial flavor. Perfect for a Summer wedding [5]," with a perfect balance of sweet and tart.
Photo: Nancy Einhart